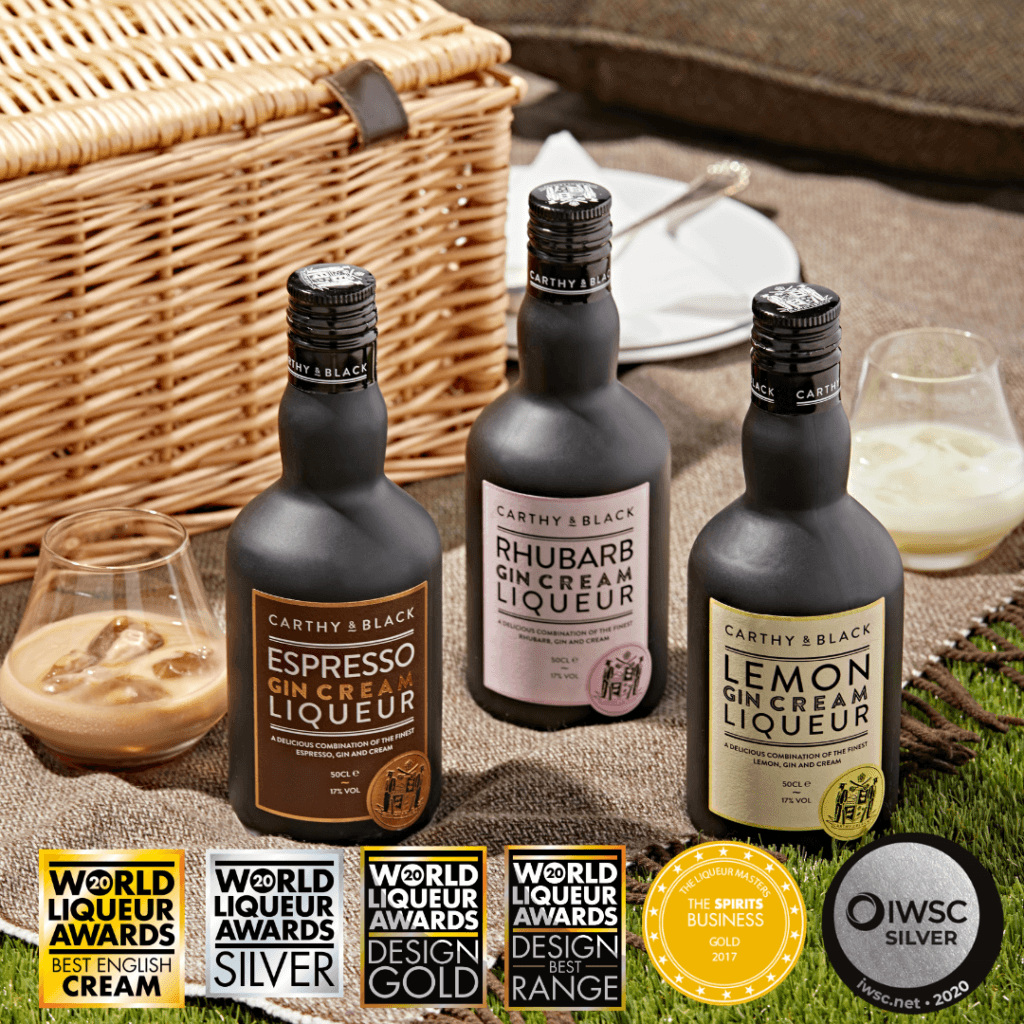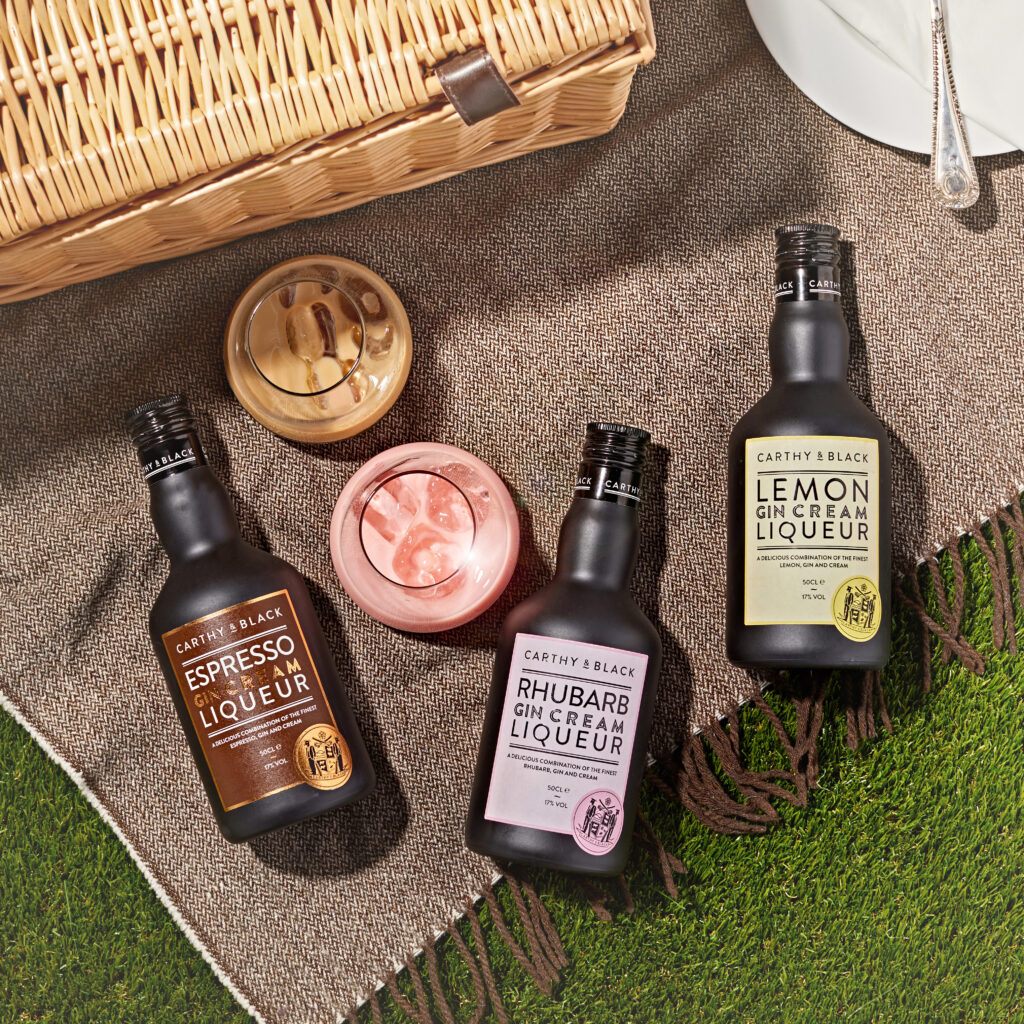 Carthy & Black
Our award-winning Carthy & Black Gin Cream Liqueurs are a taste of the unexpected. We have expertly blended the silkiest cream with award-winning Slingsby Gin to create a range of cream liqueurs which inspire both curiosity and delight. Combining gin and cream was an entirely new concept that nobody has ever dared to do before. From the moment you take the first sip, you will discover that although it shouldn't work, it truly does and gloriously so!
CARTHY & BLACK LEMON
Lemon Drizzle
25ml Lemon Gin Cream
15ml Fresh lemon juice
10ml Frangelico
10ml Limoncello
10ml sugar syrup
Shake all ingredients and strain into a chilled Martini glass. Serve with a dusting of chocolate powder.
CARTHY & BLACK RHUBARB
Rhubarb Ripple
50ml Rhubarb Gin Cream
1 scoop of raspberry ripple ice cream
Add ingredients to a blender. Blend and pour.
CARTHY & BLACK ORIGINAL
Salted Caramel
Shake
50ml Original Gin Cream
2 Scoops vanilla ice cream
100ml milk
50ml double cream
1 tbsp salted caramel sauce
Rim a high glass with salted caramel sauce. Blend all ingredients and pour into a high ball glass. Garnish with salted caramel chocolate pieces.
Product Range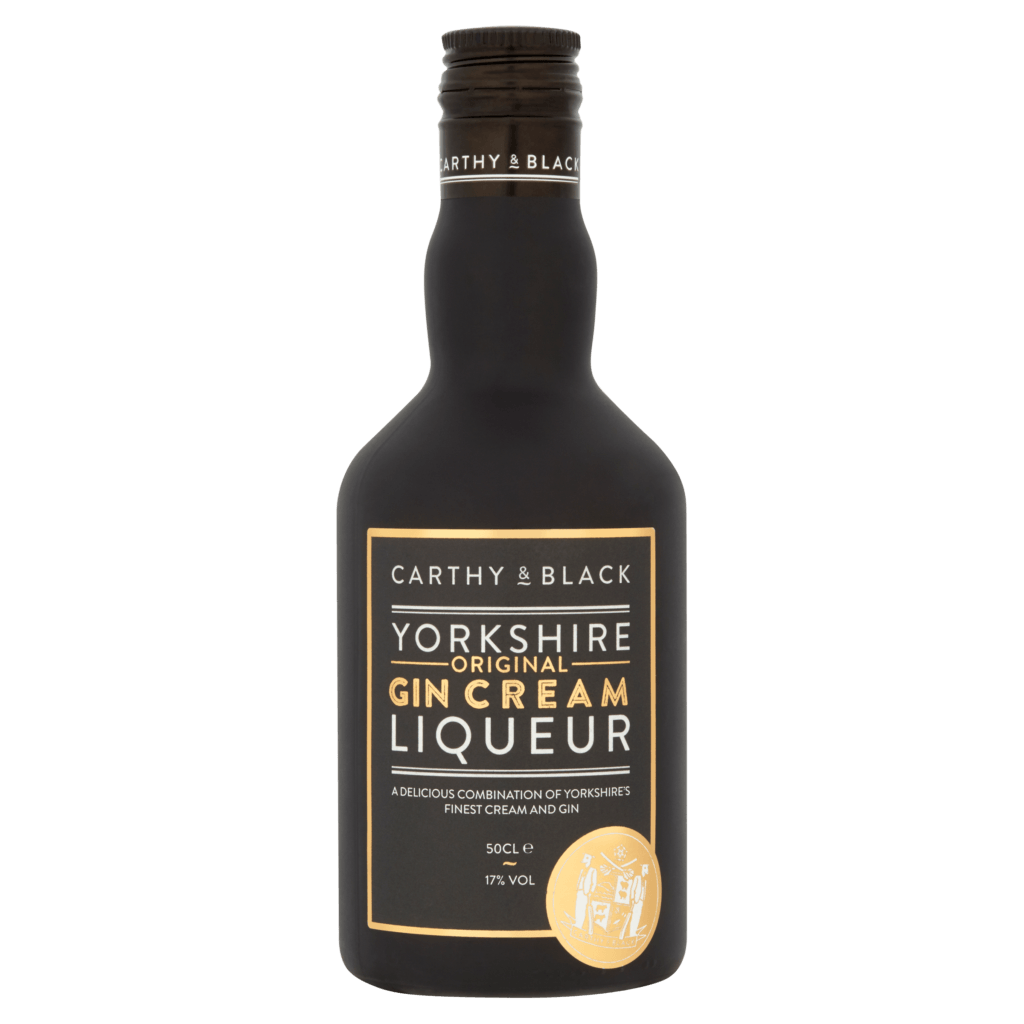 Original
GIN CREAM LIQUEUR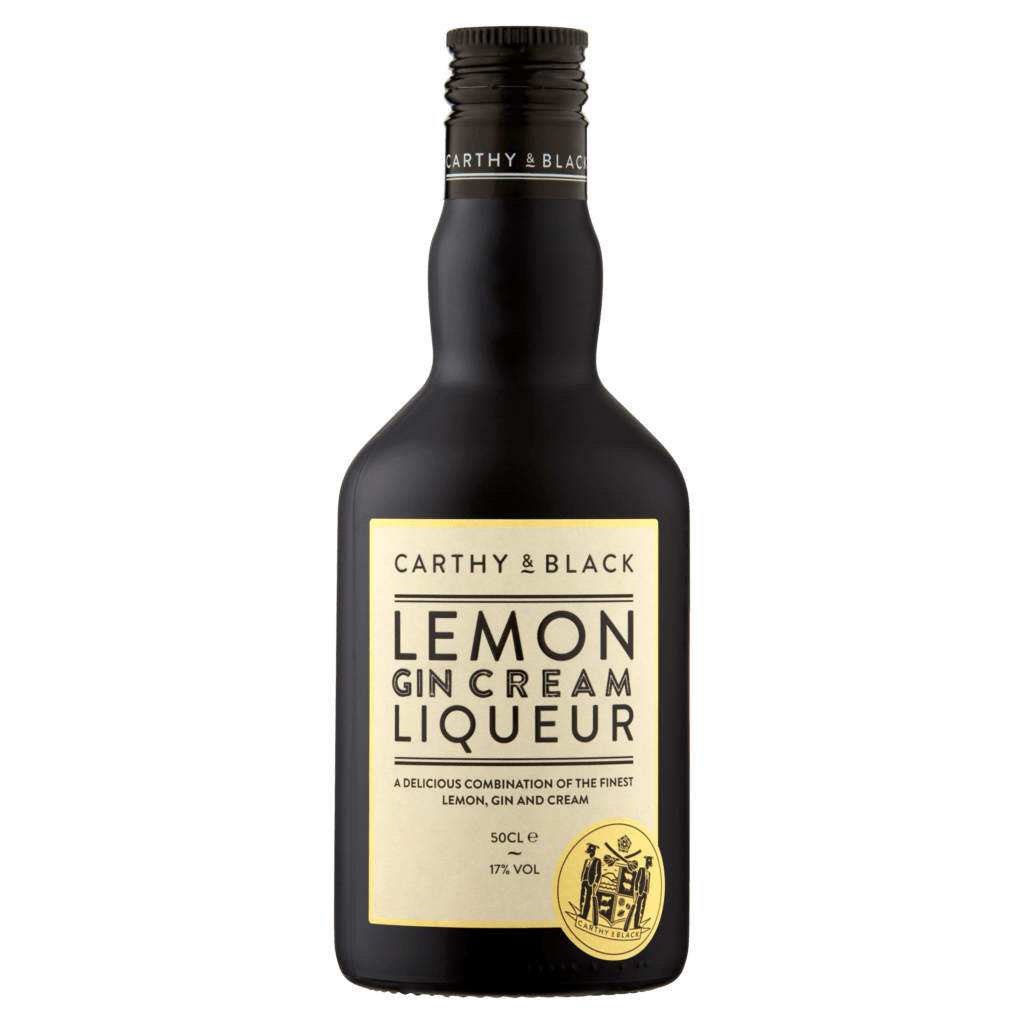 Lemon
GIN CREAM LIQUEUR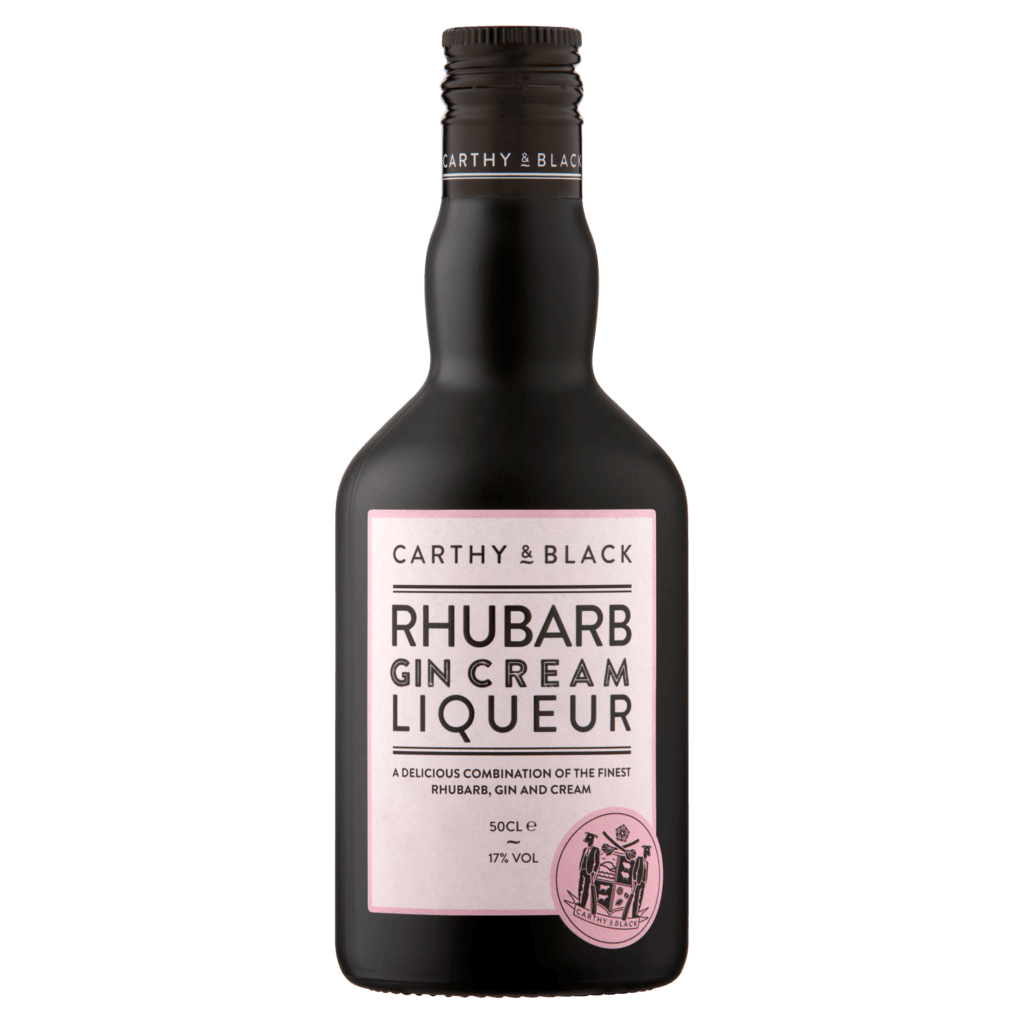 Rhubarb
GIN CREAM LIQUEUR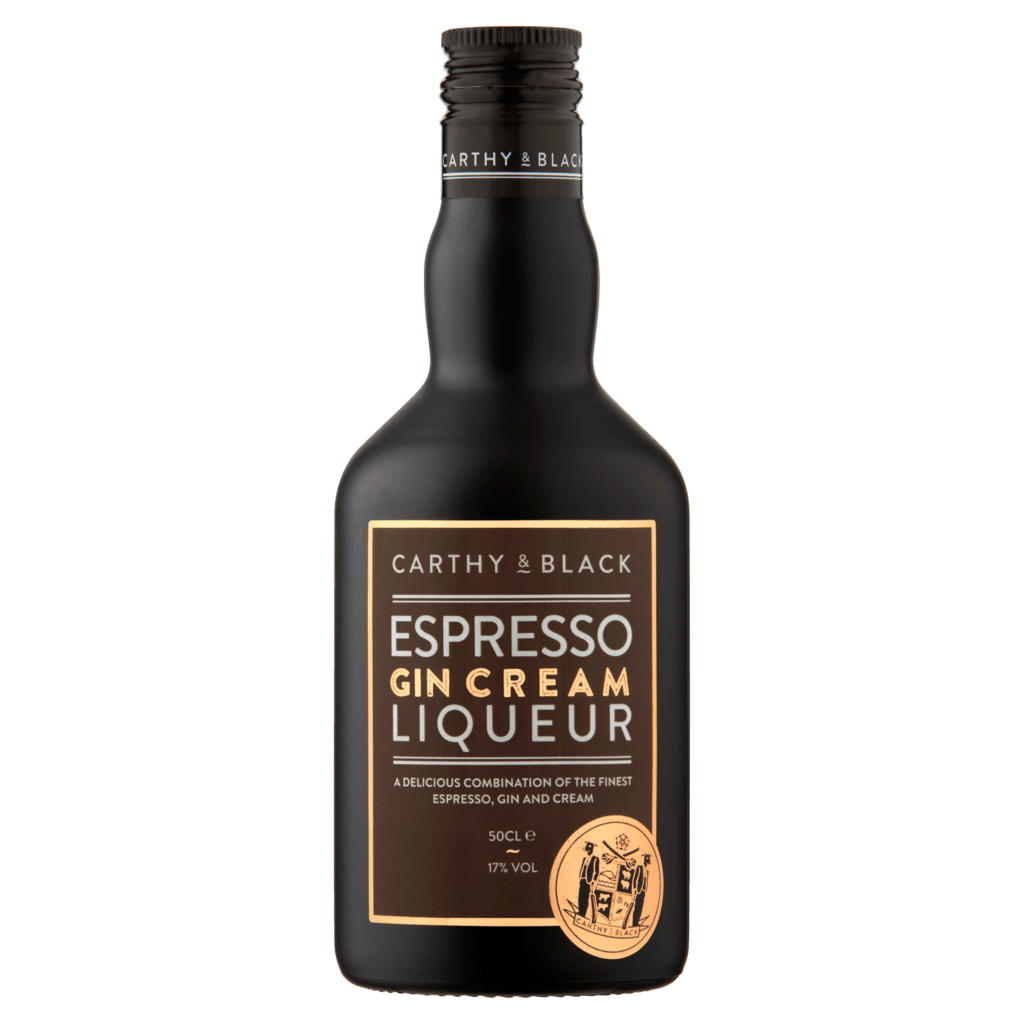 Espresso
GIN CREAM LIQUEUR
Retailers & Wholesalers
You can find Carthy & Black listed in the below retailers.