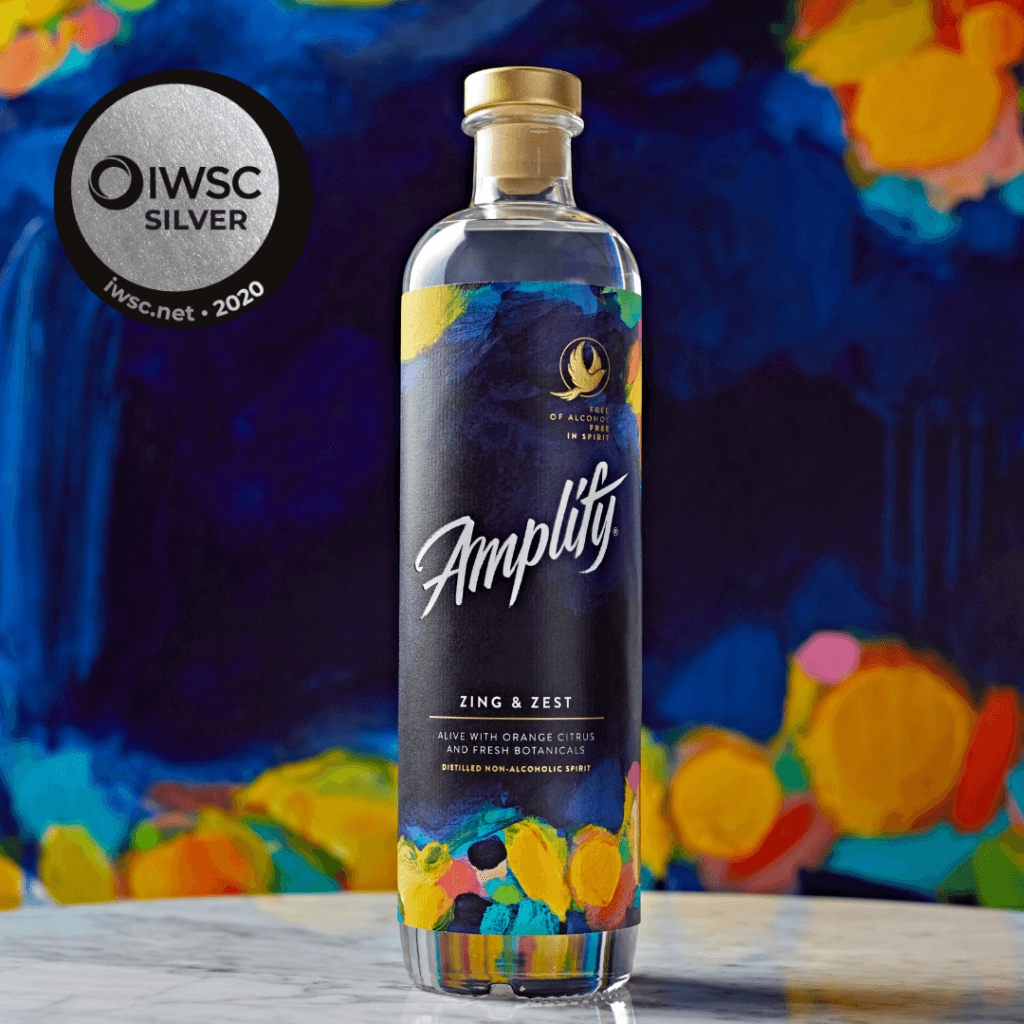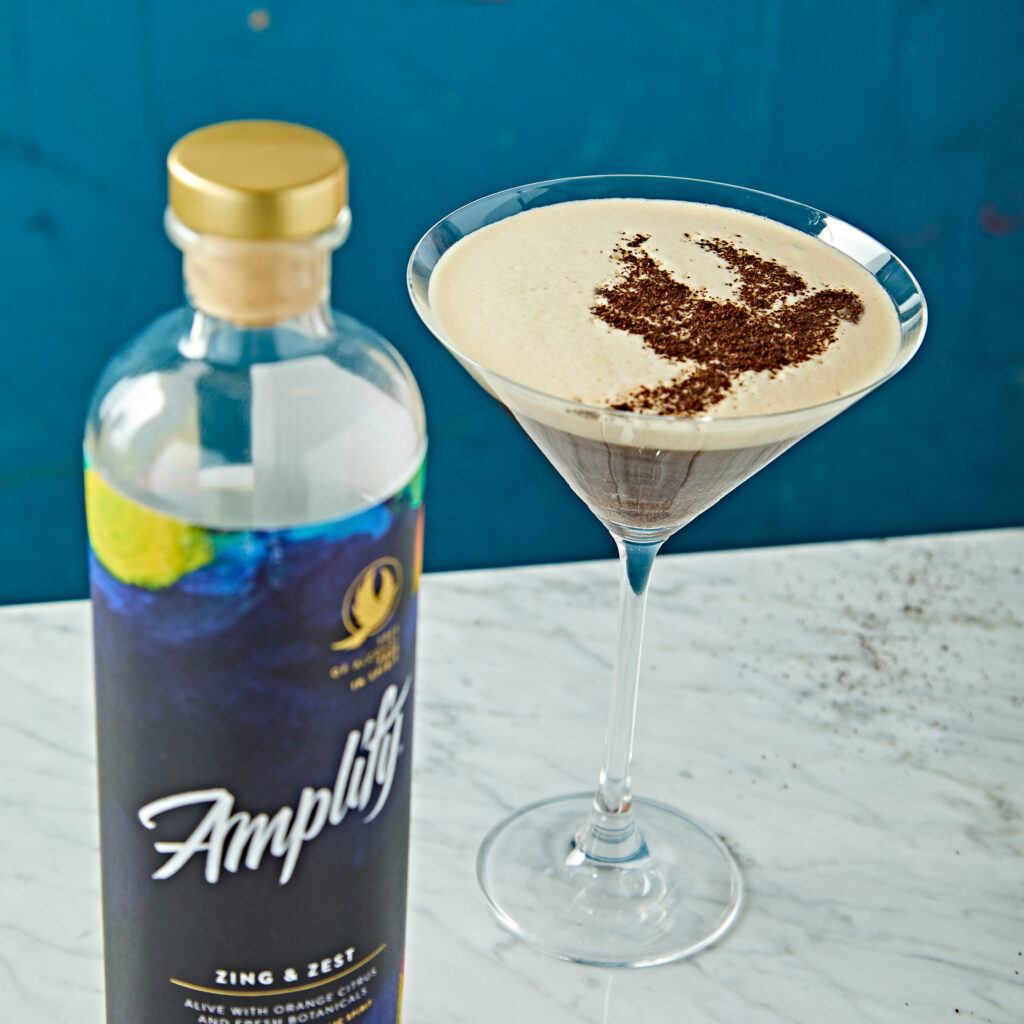 Amplify non-alcoholic Spirit
Amplify is an award-winning distilled non-alcoholic spirit, made for those young at heart drinkers who are thirsty for new experiences and want to make the very best of every moment. It's time to swerve the hangover, drinking it all in; the sights, the sounds, the tastes. A unique blend of botanicals that fire up all the senses, alive with vibrant orange citrus. Gluten Free and suitable for vegans. We are a nut free facility so there will be no traces of nuts in our products.
Amplify
Amplified Espresso
50ml Amplify distilled non-alcoholic spirit
15ml honey syrup
60ml cold brew coffee
Pinch of salt
Shake all ingredients hard with ice, double strain into coupe glass and garnish with grated orange zest. To make the honey syrup, dissolve equal amounts by weight of acacia honey with hot water and stir until dissolved. Allow to cool and refrigerate before use.
Amplify
Tumeric Rocks
70ml Amplify
1ml freshly pressed tumeric juice
3ml cucumber juice
15ml sugar syrup
Half a passion fruit
1 dash cardamom bitters by droplets (optional)
Shake all ingredients hard with ice, strain into a rocks glass filled with ice and garnish with mint sprig and passion fruit wedge.To make your tumeric and cucumber juice, place tumeric root or whole cucumber through a juicer and refrigerate.
Amplify
Signature Serve
50ml Amplify
Mediterranean tonic water
Add 50cl Amplify to a glass filled with ice, top with Mediterranean tonic water and garnish with a slice of fresh pink grapefruit.
Product Range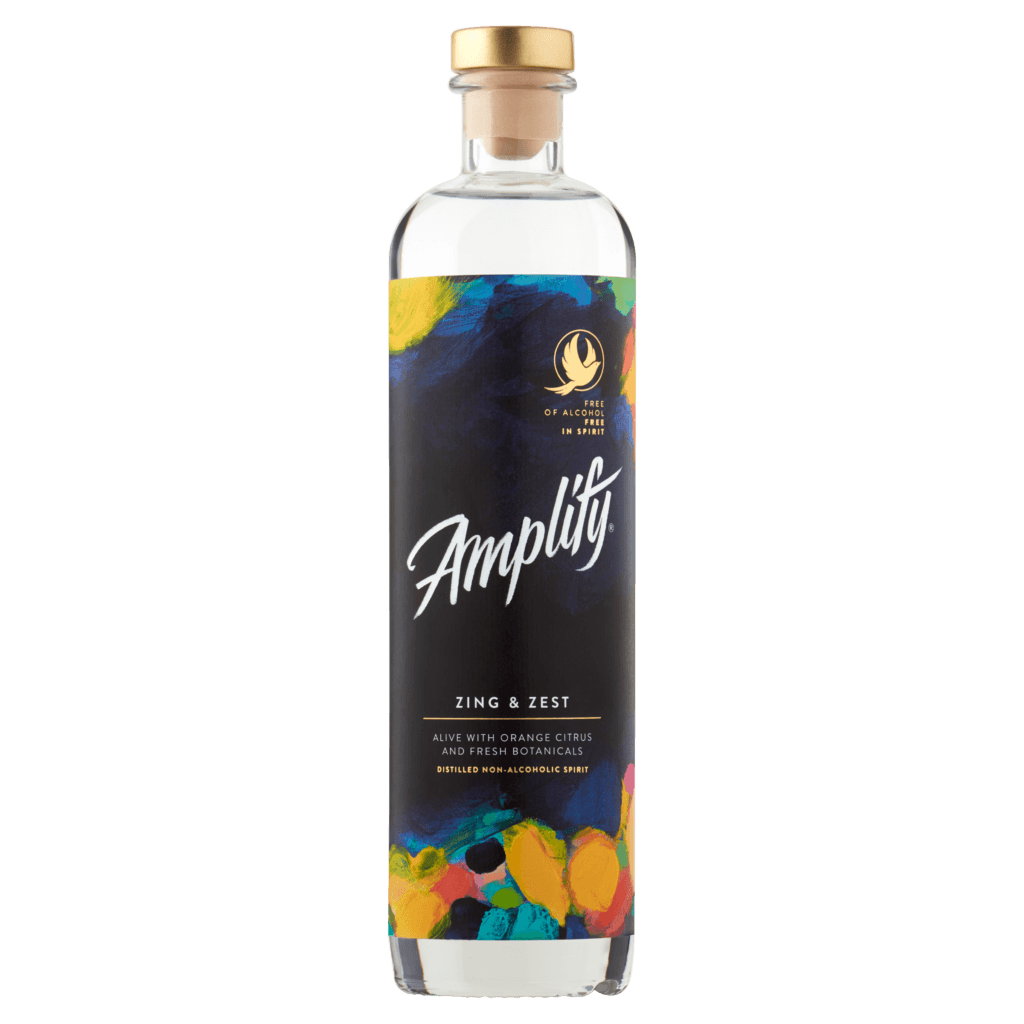 Amplify
Zing & Zest
RETAILERS
You can find Amplify listed nationally in the below retailers and wholesalers