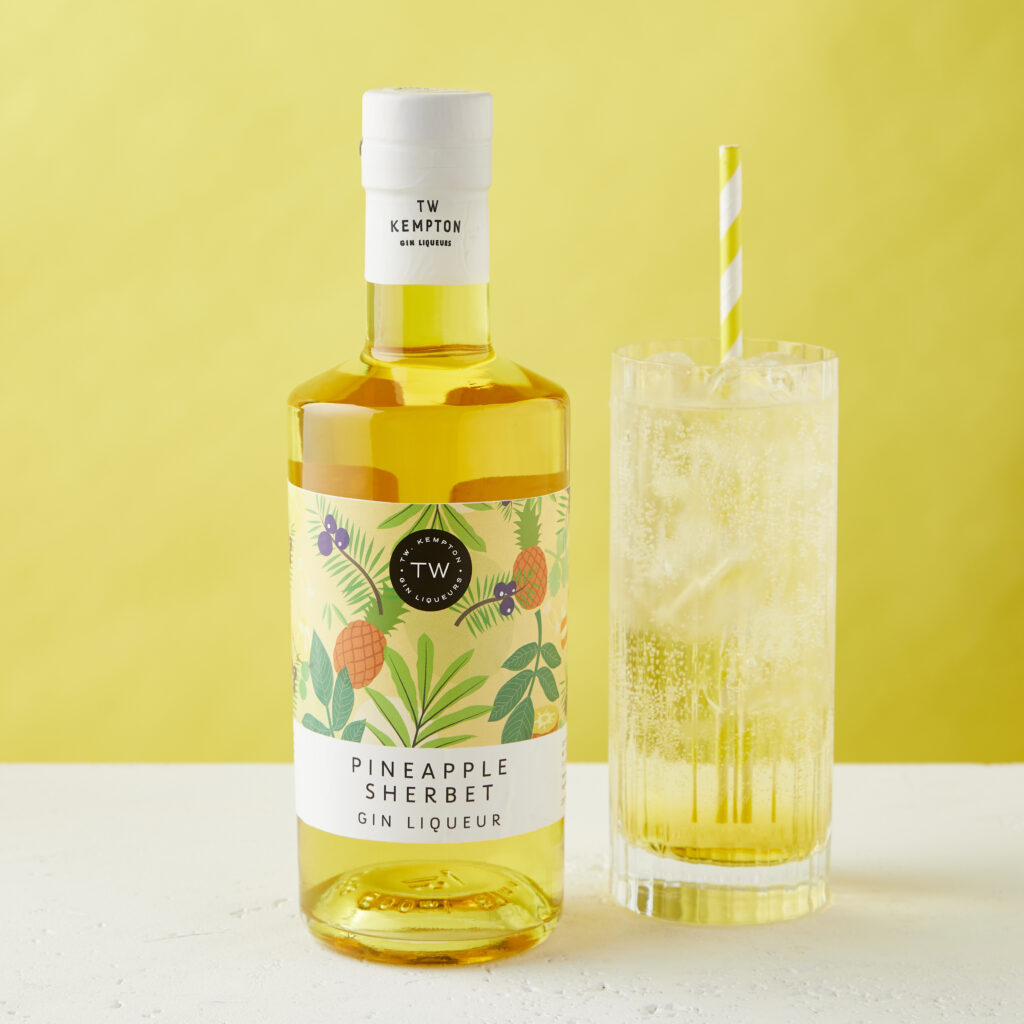 TW Kempton Gin Liqueurs
Its strength is in its flavour. Explore a new taste experience with TW Kempton's range of refreshing gin liqueurs. Available in five mouth-watering flavours, the range is crafted with botanical gin with fruit flavours. TW Kempton gin liqueurs are sweeter and lower in strength than tradition gin. Serve with tonic water or soda for a long drink or use to upgrade your glass of Prosecco. Gluten Free and suitable for vegans. We are a nut free facility so there will be no traces of nuts in our products.
TW KEMPTON
Watermelon Refresher
40ml TW Kempton Watermelon & Lime
20ml lime juice
10ml sugar syrup
Soda
Shake with cubed ice and strain into a highball glass. Top with soda and garnish with a wedge of watermelon.
TW KEMPTON
Pineapple Sherbet Spritz
50ml TW Kempton Pineapple Sherbet Gin Liqueur
25ml pineapple juice
10ml lemon juice
10ml vanilla syrup
Soda top
Mix all ingredients over ice in a large wine glass and garnish with a pineapple wedge.
Product Range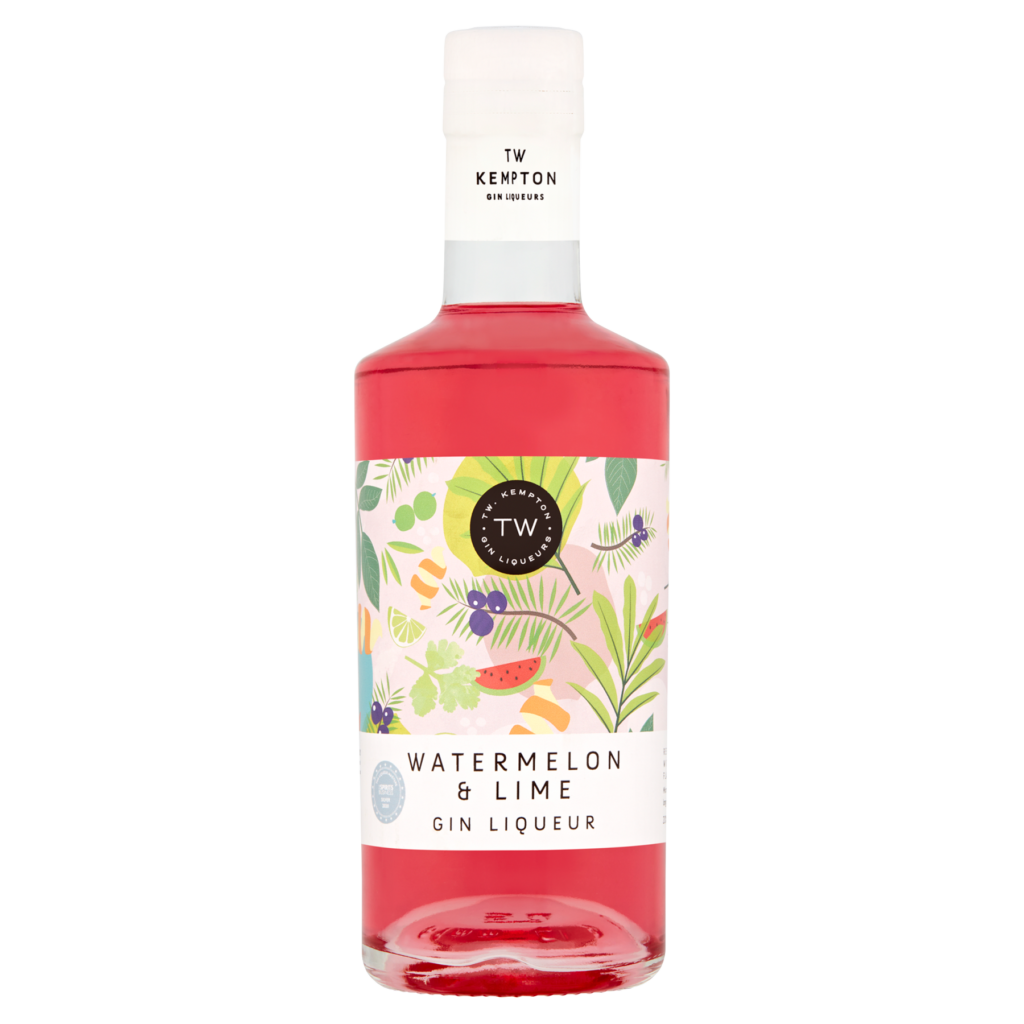 TW KEMPTON
Watermelon & Lime
TW KEMPTON
Rhubarb & Ginger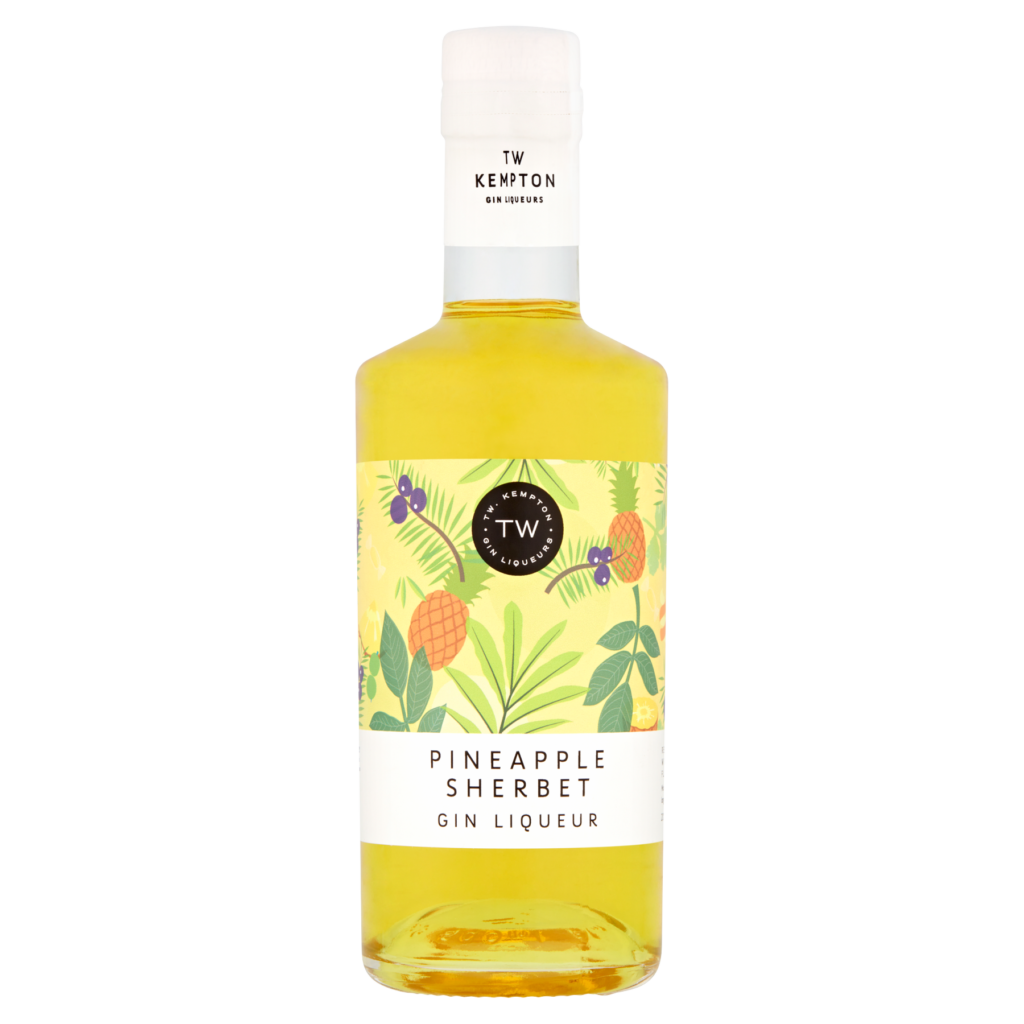 TW KEMPTON
Pineapple Sherbet
RETAILERS
You can find TW Kempton Gin Liqueurs in the below retailers and wholesalers