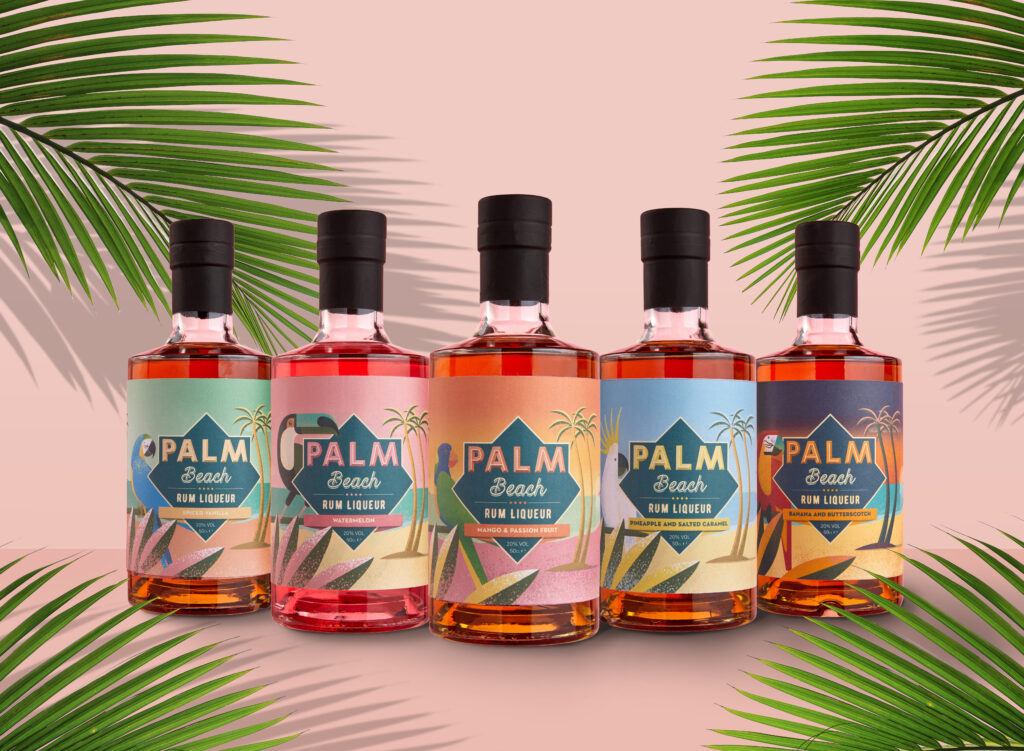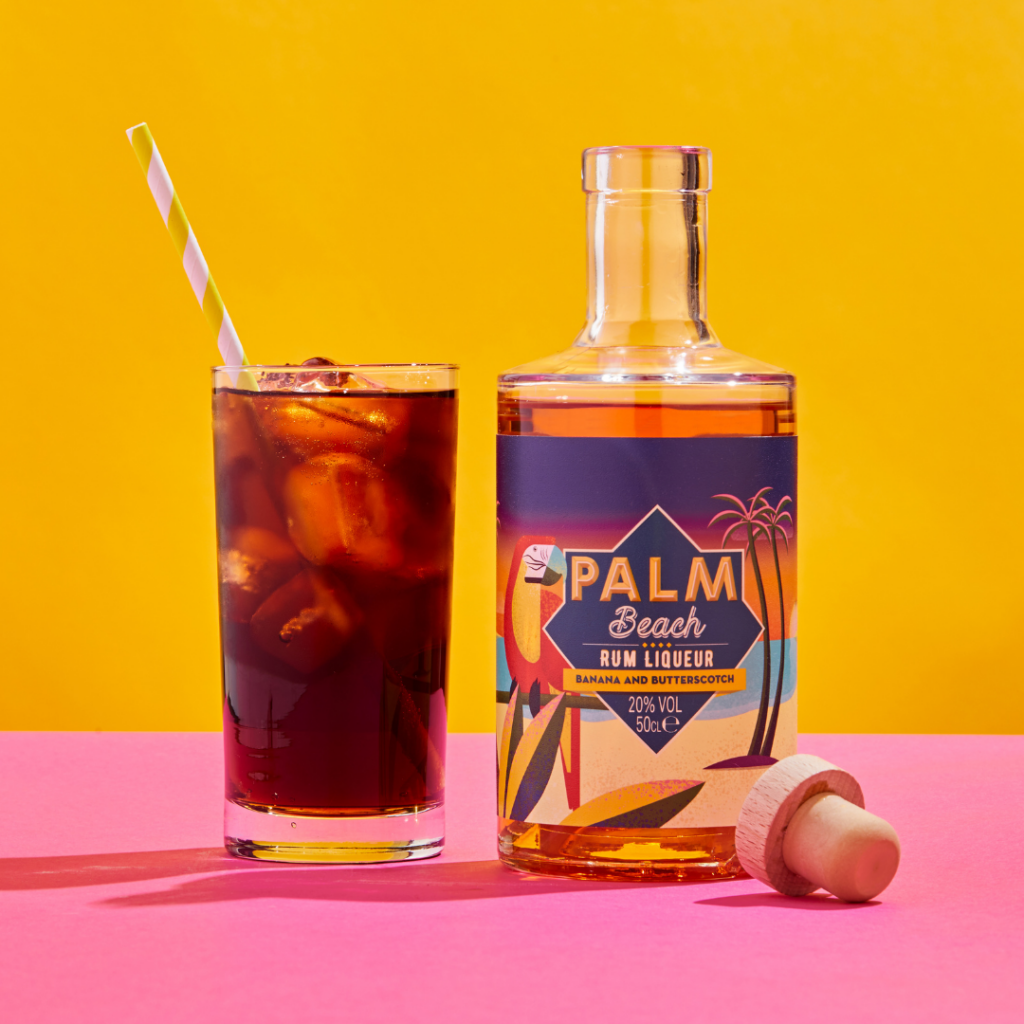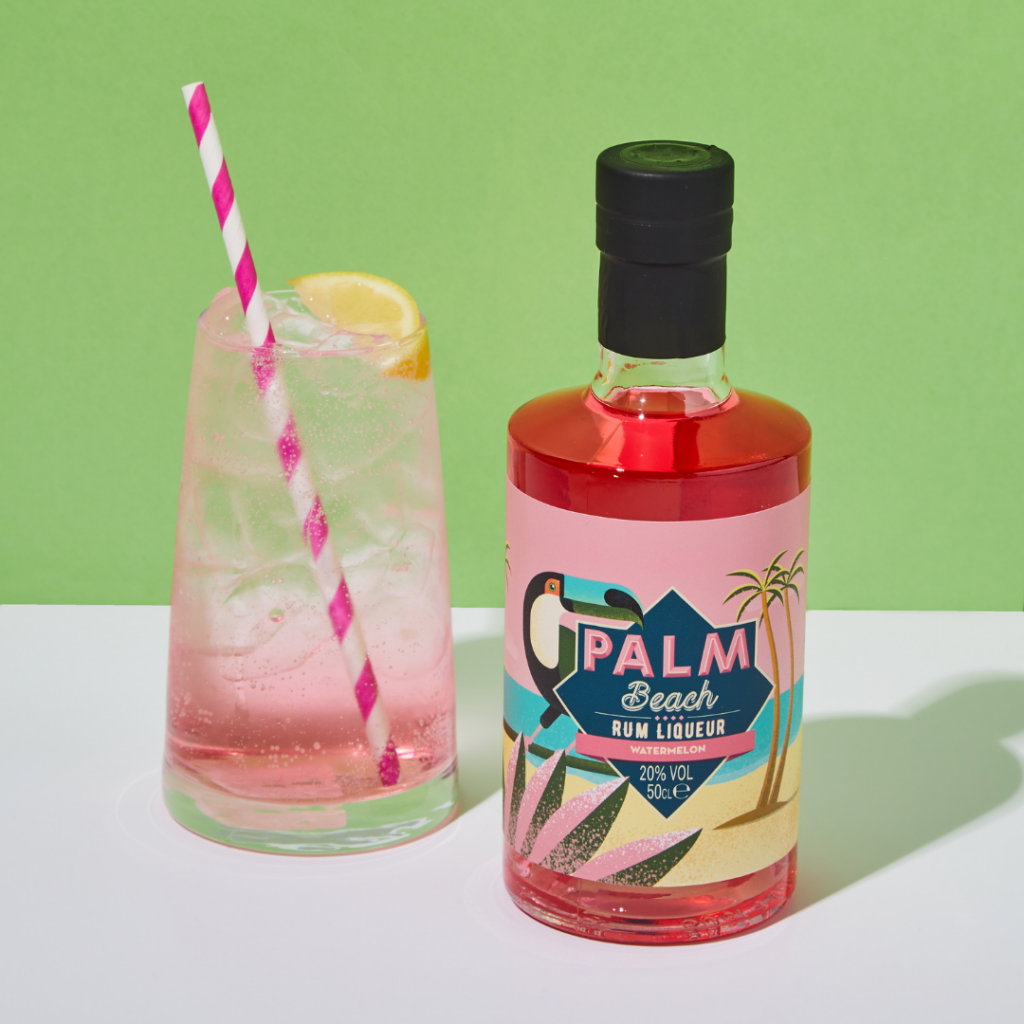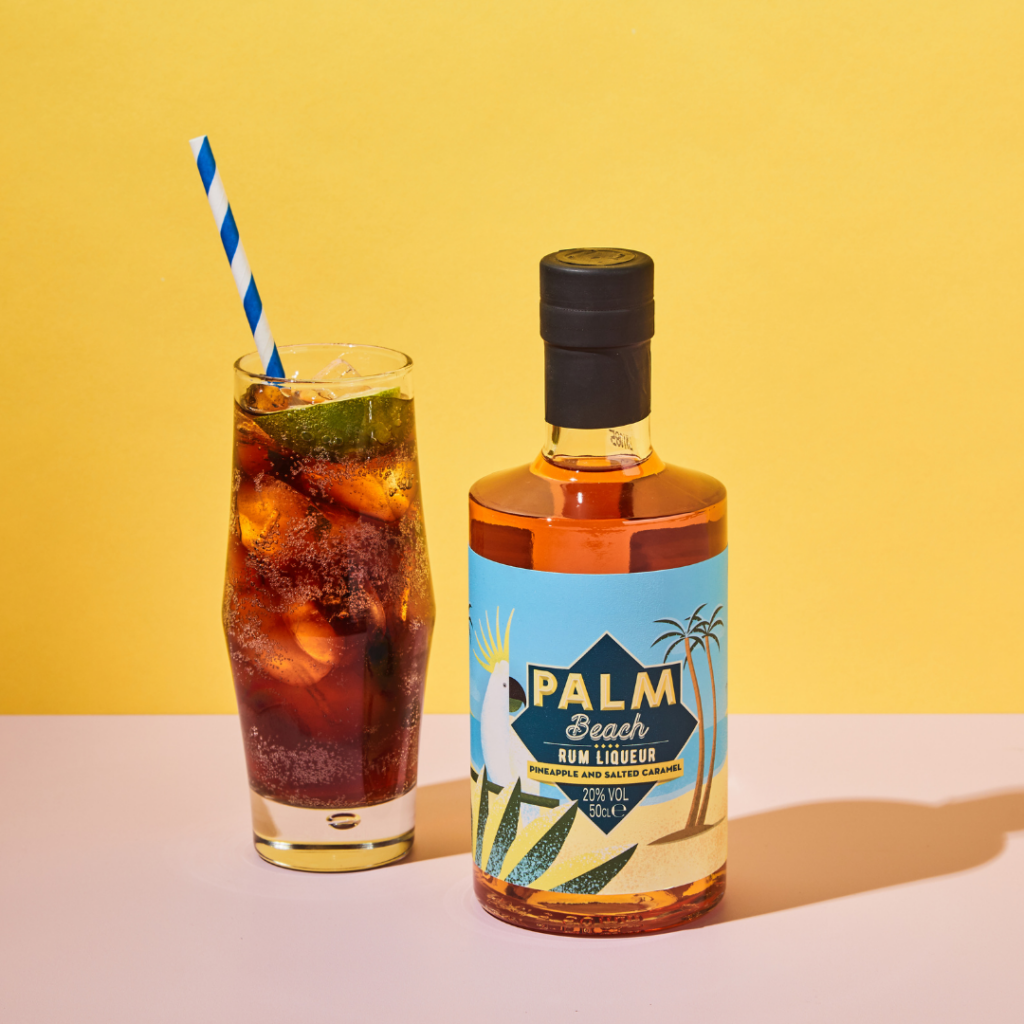 Palm Beach Rum Liqueurs
Palm Beach is a range of smooth, mellow rum liqueurs crafted using carefully selected rum and unique flavour combinations inspired by the flavours and easy-going nature of the Caribbean. Choose from sun-ripened pineapple and buttery salted caramel, sun-drenched tropical banana & creamy-soft butterscotch, sweet mango and tangy passion fruit, classic spiced vanilla or sweet juicy watermelon. Pair with either cola or lemonade or mix into cocktails for a seriously laid-back drink. Gluten Free and suitable for vegans. We are a nut free facility so there will be no traces of nuts in our products.
Palm Beach Spiced Vanilla
Cubre Libra
50ml Palm Spiced Vanilla
25ml lime juice
Top with coke
Add all ingredients to a glass with ice and top with coke. Garnish with a lime wheel.
Palm Beach Watermelon
Watermelon Spritz
50ml Palm Beach Watermelon
Half soda
Half Prosecco
Add all the ingredients to a large wine glass with ice and stir till chilled. Garnish with sliced kiwi.
Palm Beach Mango & Passion fruit
Reggae Star Martini
25ml Palm Beach Mango and Passion Fruit
25ml white rum
50ml mango juice
25ml lime juice
Add all ingredients to a cocktail shaker with ice and shake until chilled. Fine strain into a martini glass and garnish with half a passion fruit and a shot of Prosecco.
Palm Beach Pineapple & Salted Caramel
Toasted Rum Old Fashioned
12.5ml Palm Beach Pineapple and Salted Caramel
50ml dark rum
3 dashes of bitters
Toasted marshmallows to garnish
In a rocks glass add the liqueur, rum and bitters to 1 cube of ice. Stir down until perfectly diluted. Fill with more ice and garnish with toasted marshmallow.
Product Range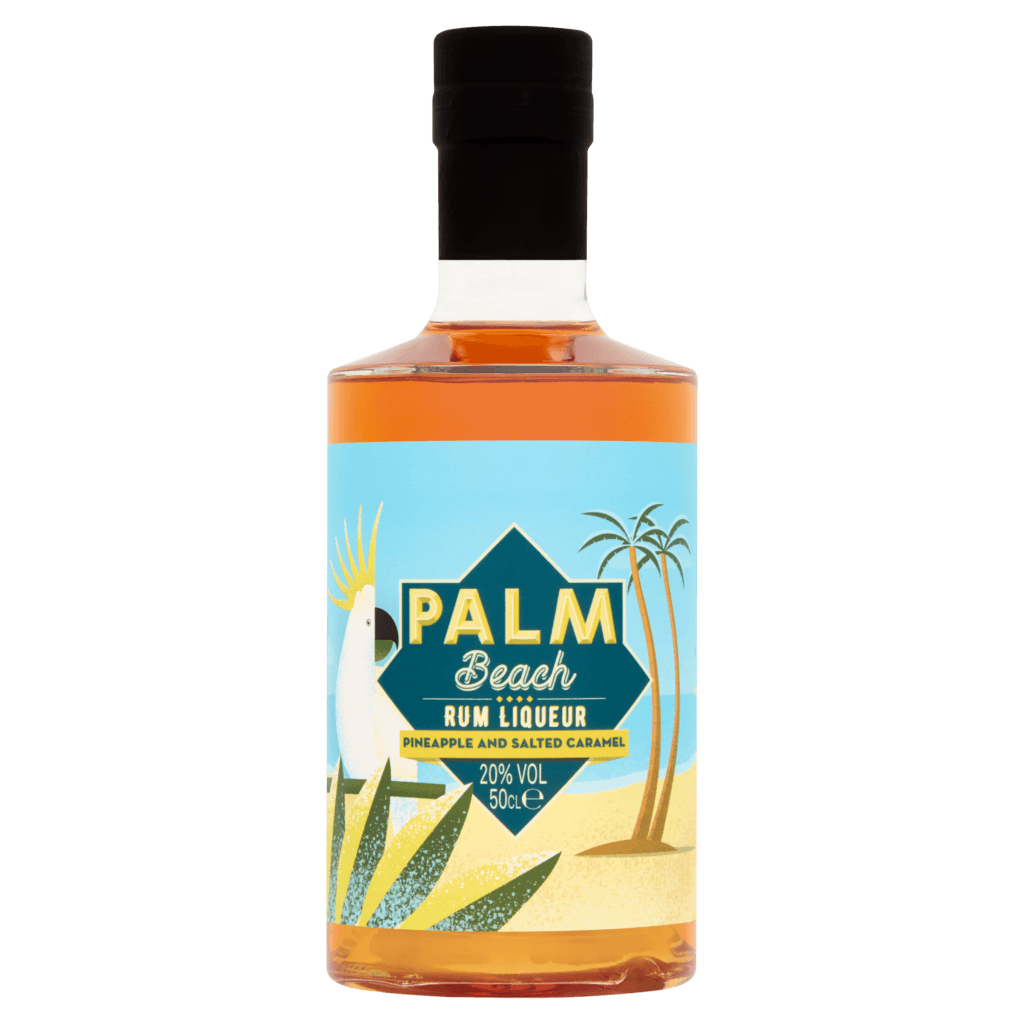 Palm Beach
Pineapple & Salted Caramel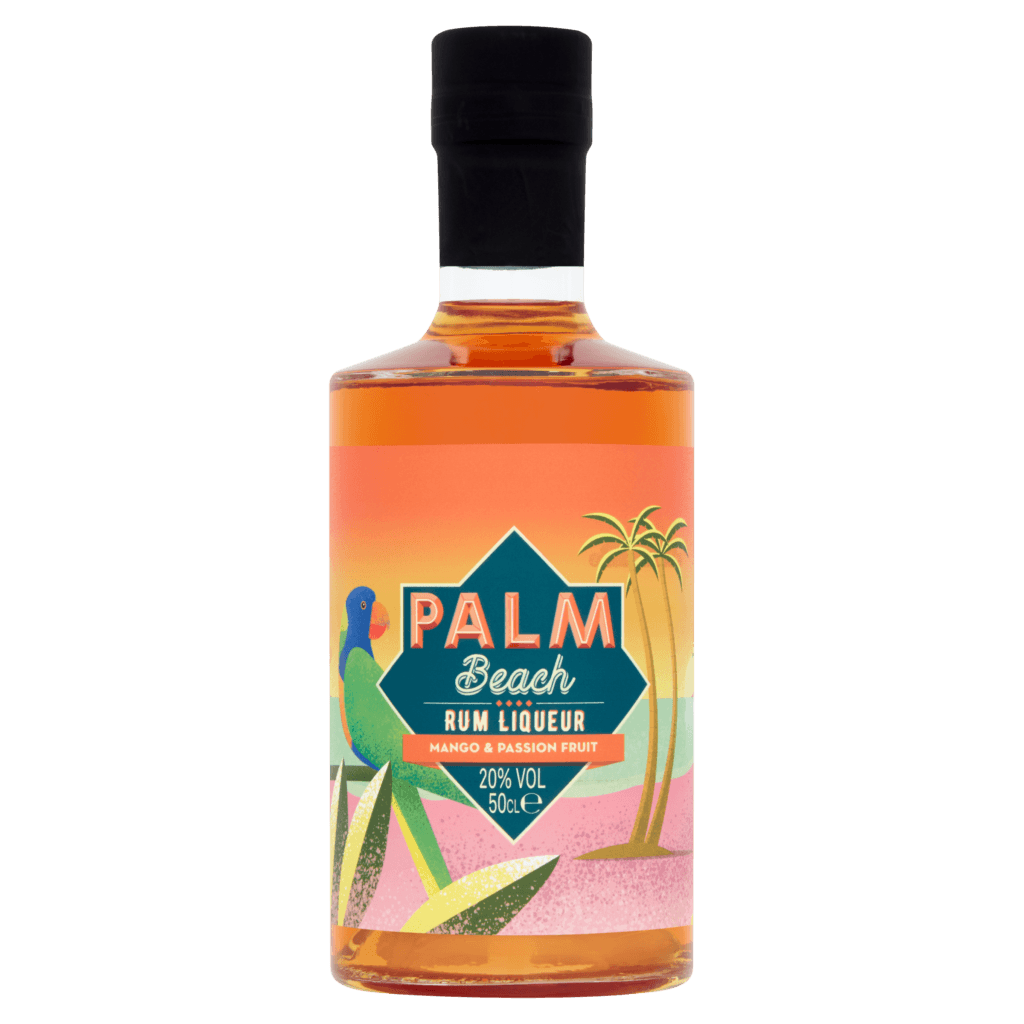 Palm Beach
Mango & Passion Fruit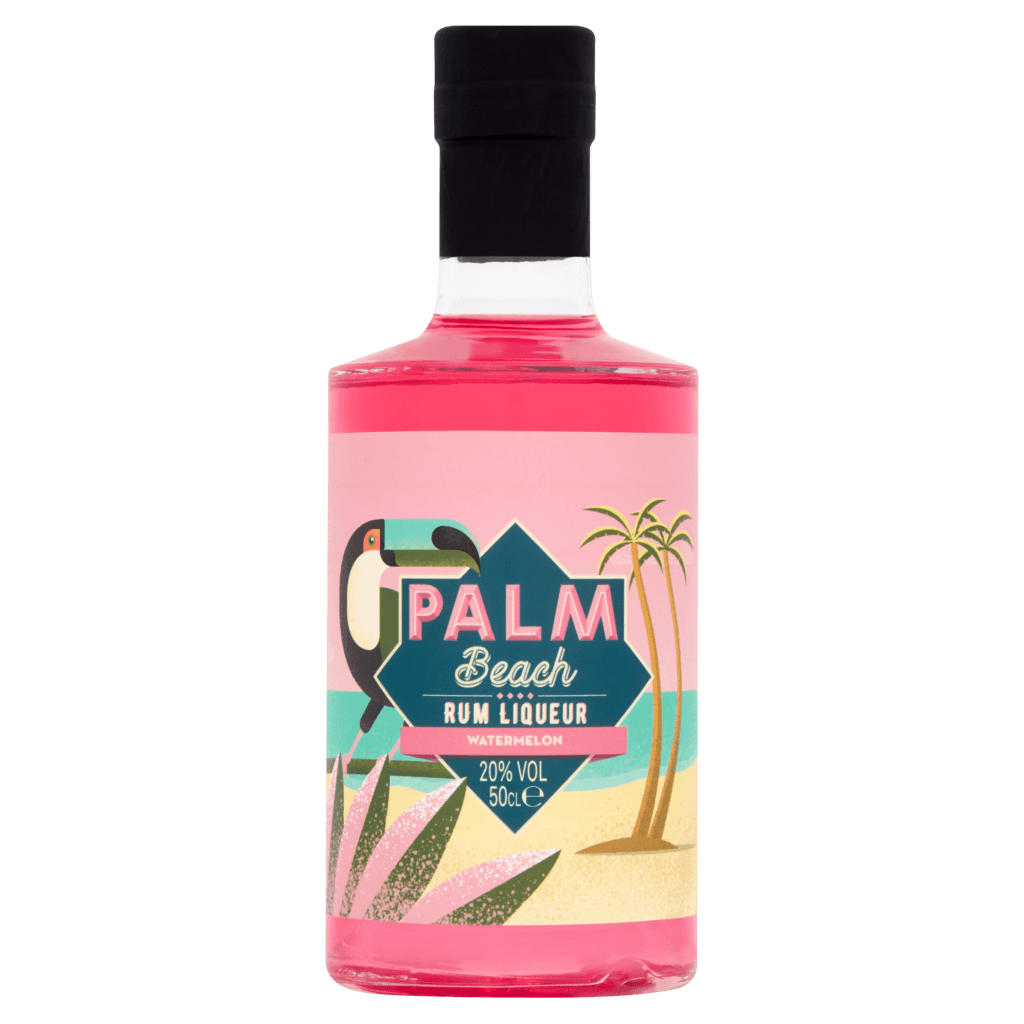 Palm Beach
Watermelon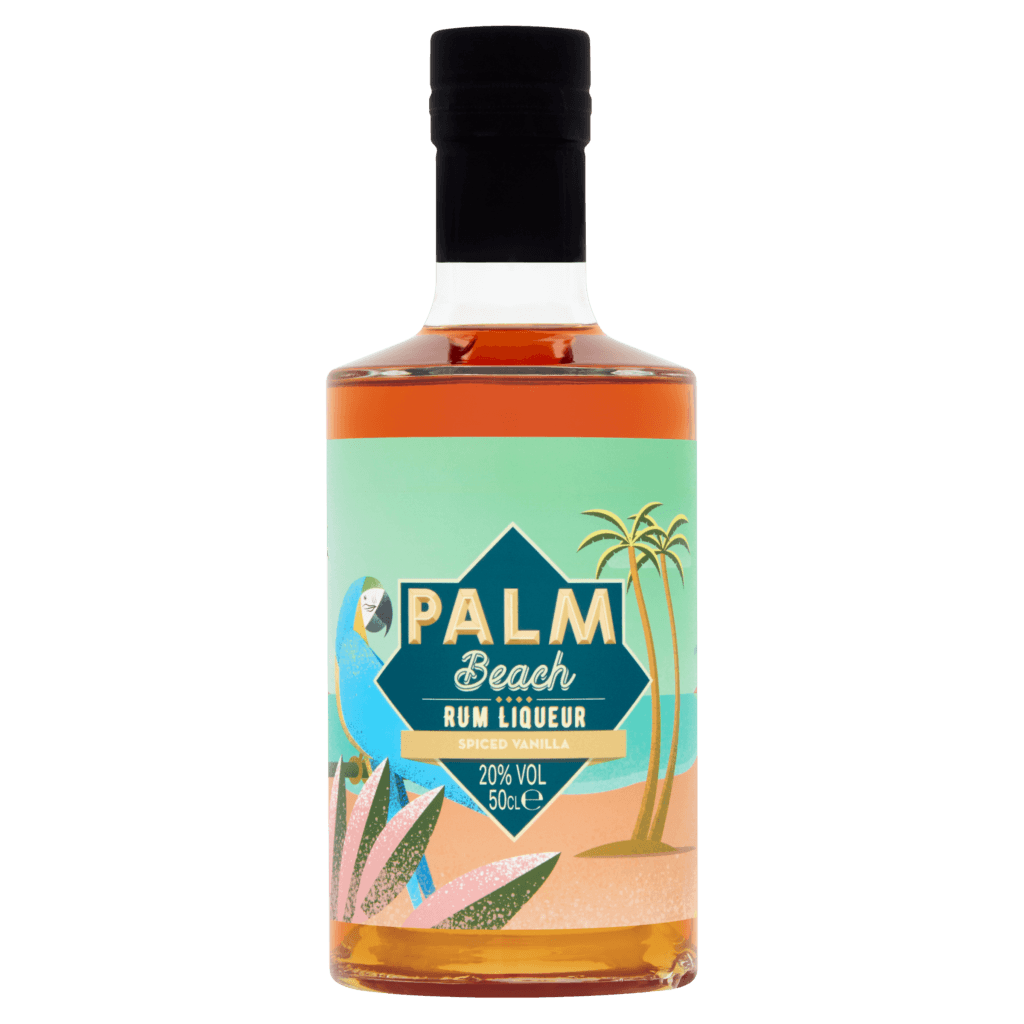 Palm Beach
Spiced Vanilla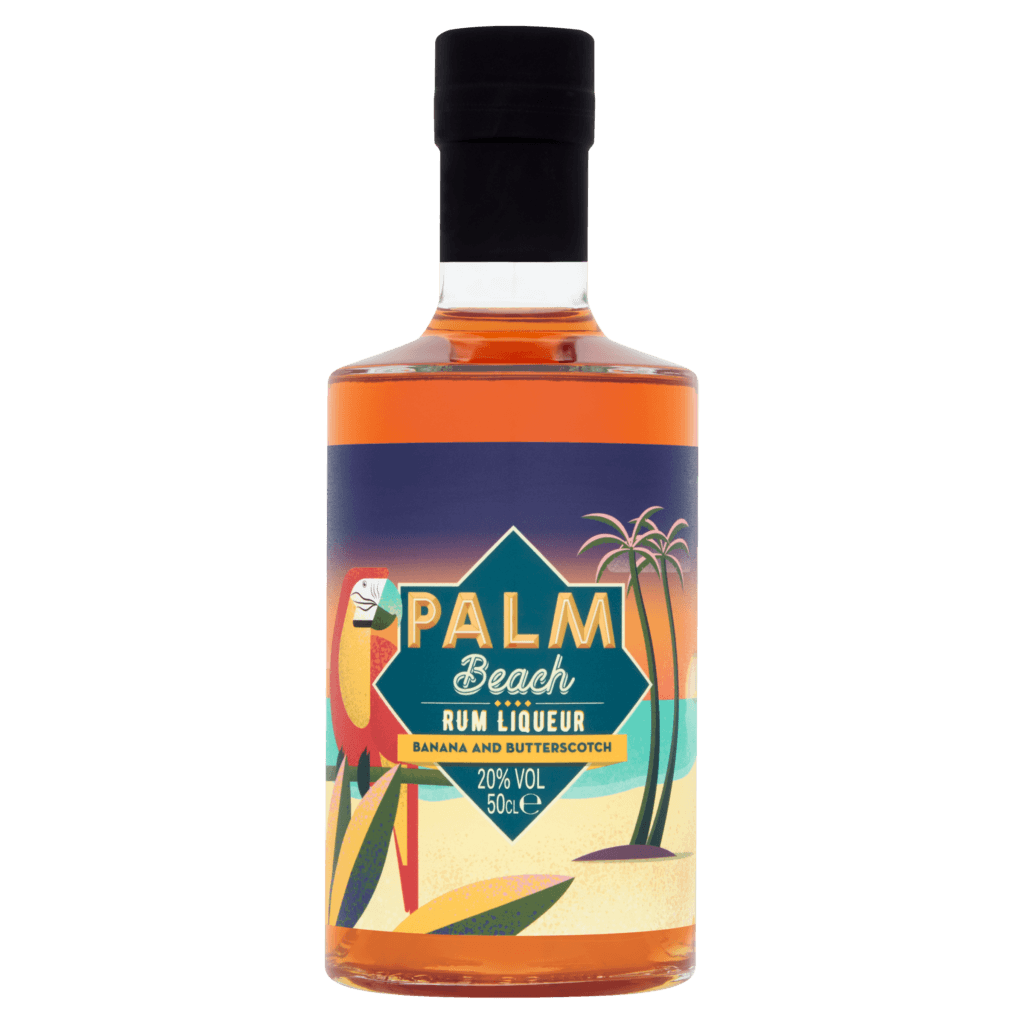 Palm Beach
Banana & Butterscotch
Retailers
You can find Palm Beach listed in the below retailer.