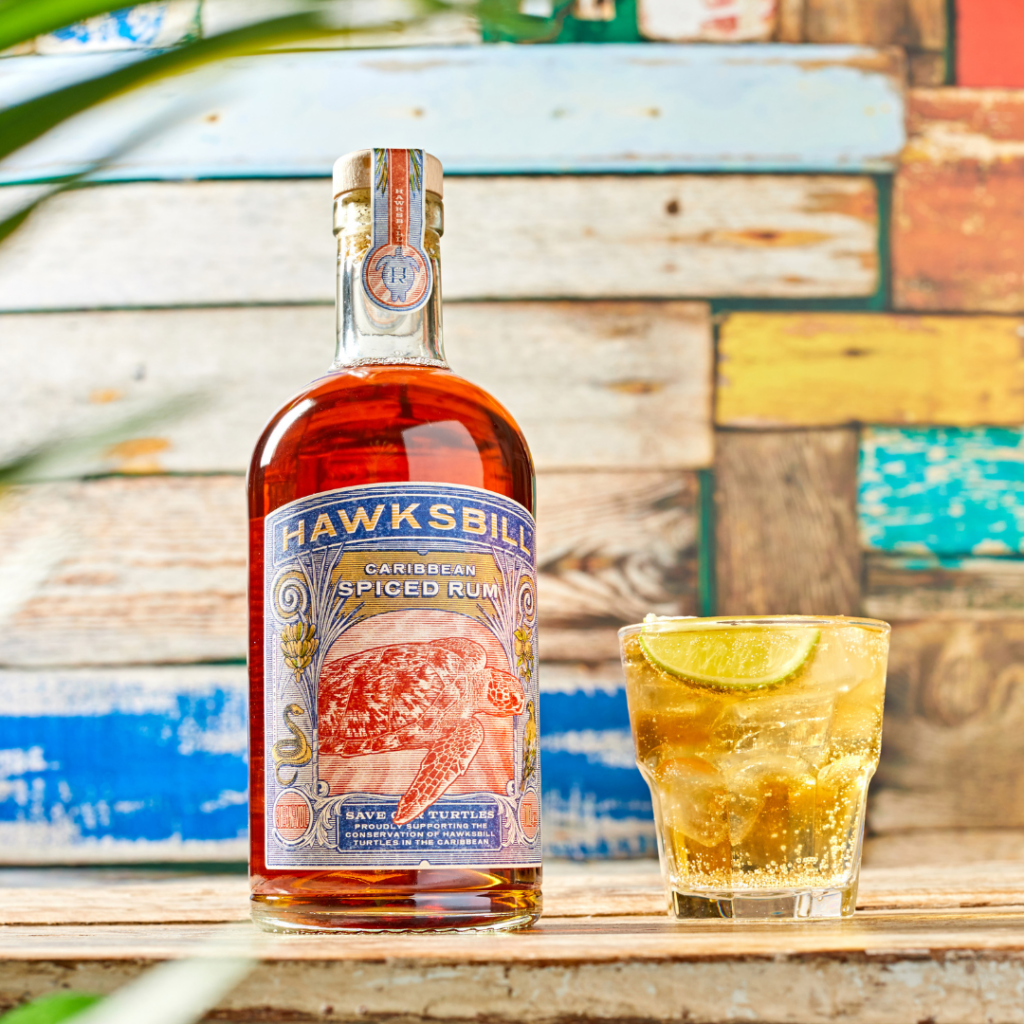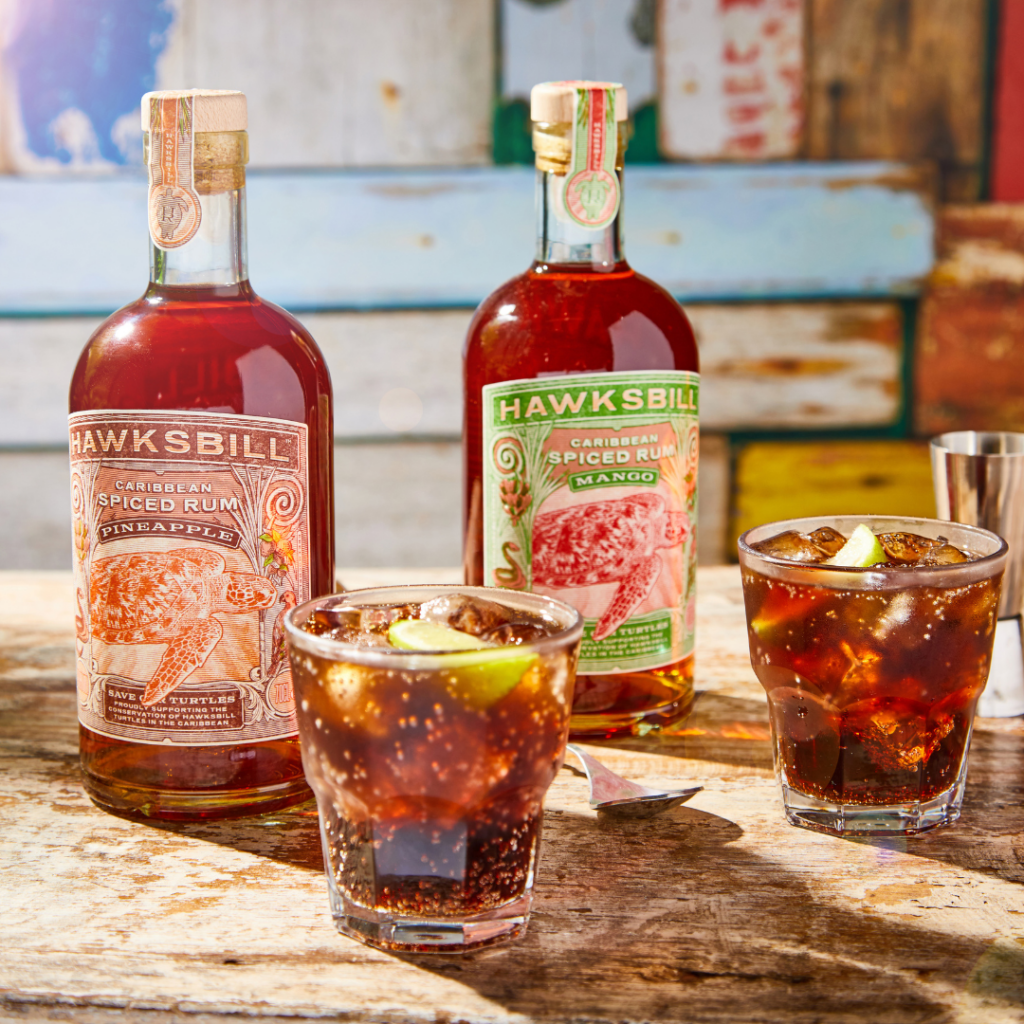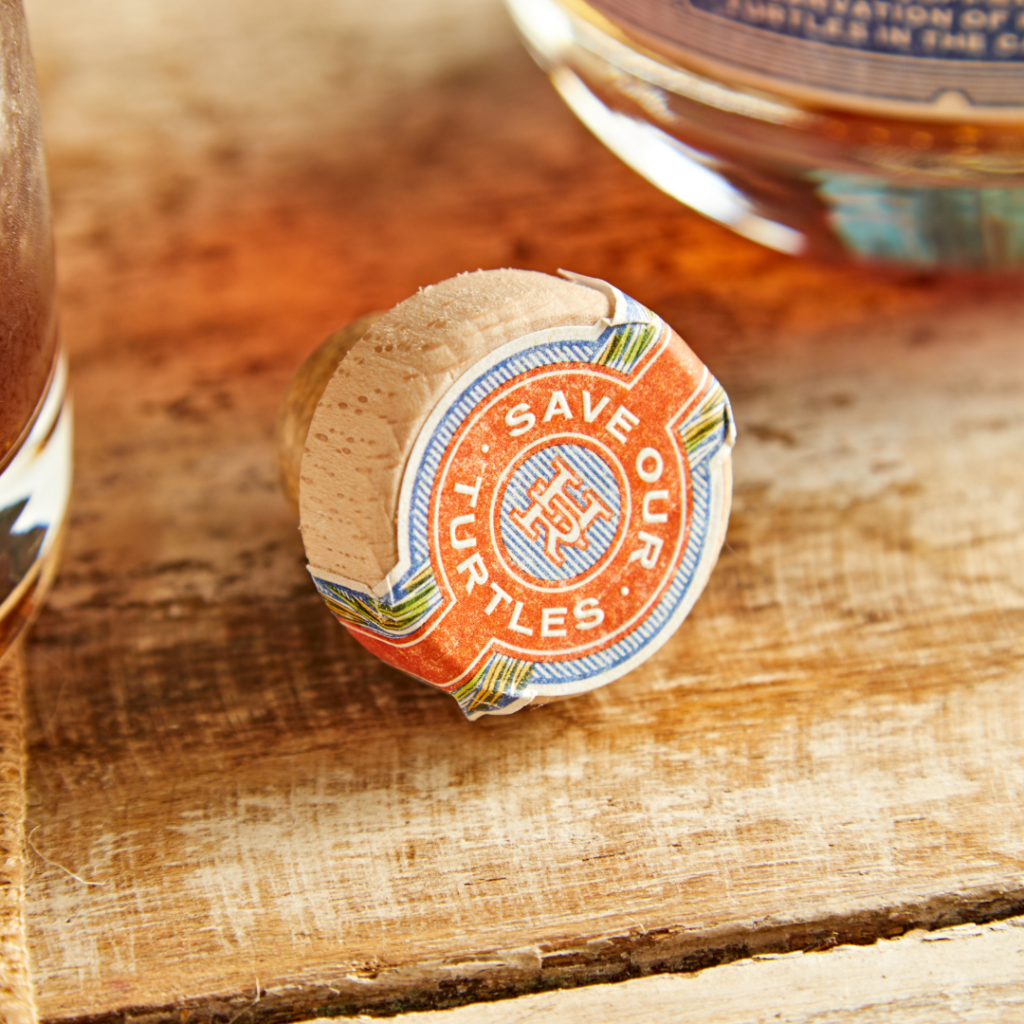 Hawksbill Caribbean Spiced Rum
Hawksbill Caribbean Spiced Rum brings together the very best rums from Guyana and Trinidad which we charge with our own distinctive combination of spices. Our mission is to help protect the critically endangered Hawksbill Turtle. Every bottle funds turtle conservation projects in the Caribbean helping protect the environment of the Hawksbill turtle and preserve its future. Sea turtles have been swimming in the oceans for much longer than we humans have been on the planet. We want to give back to help protect this magnificent creature. Gluten Free and suitable for vegans. We are a nut free facility so there will be no traces of nuts in our products.
Save our Turtles
Our charity partner is the Barbados Sea Turtle Project based at the University of West Indies whose mission is to recover marine turtle populations. Largely due to the efforts of the Barbados Sea Turtle project, the Hawksbill is now protected in Barbados. However, much remains to be done to ensure their recovery...
HAWKSBILL RUM
Mojito
50ml Hawksbill Spiced Rum
10ml sugar syrup
Ginger ale
2x lime wedges
Sprig of mint
Muddle the lime wedges, mint and syrup in a glass. Fill with ice, Hawksbill Rum and top with ginger ale. Garnish with a fresh mint sprig.
HAWKSBILL
Spiced Cuba Libre
50 Hawksbill Spiced Rum
Cola
1x lime wedges
Pour Hawksbill Rum into glass filled with ice. Top with cola, squeeze a wedge of lime and stir gently.
Product Range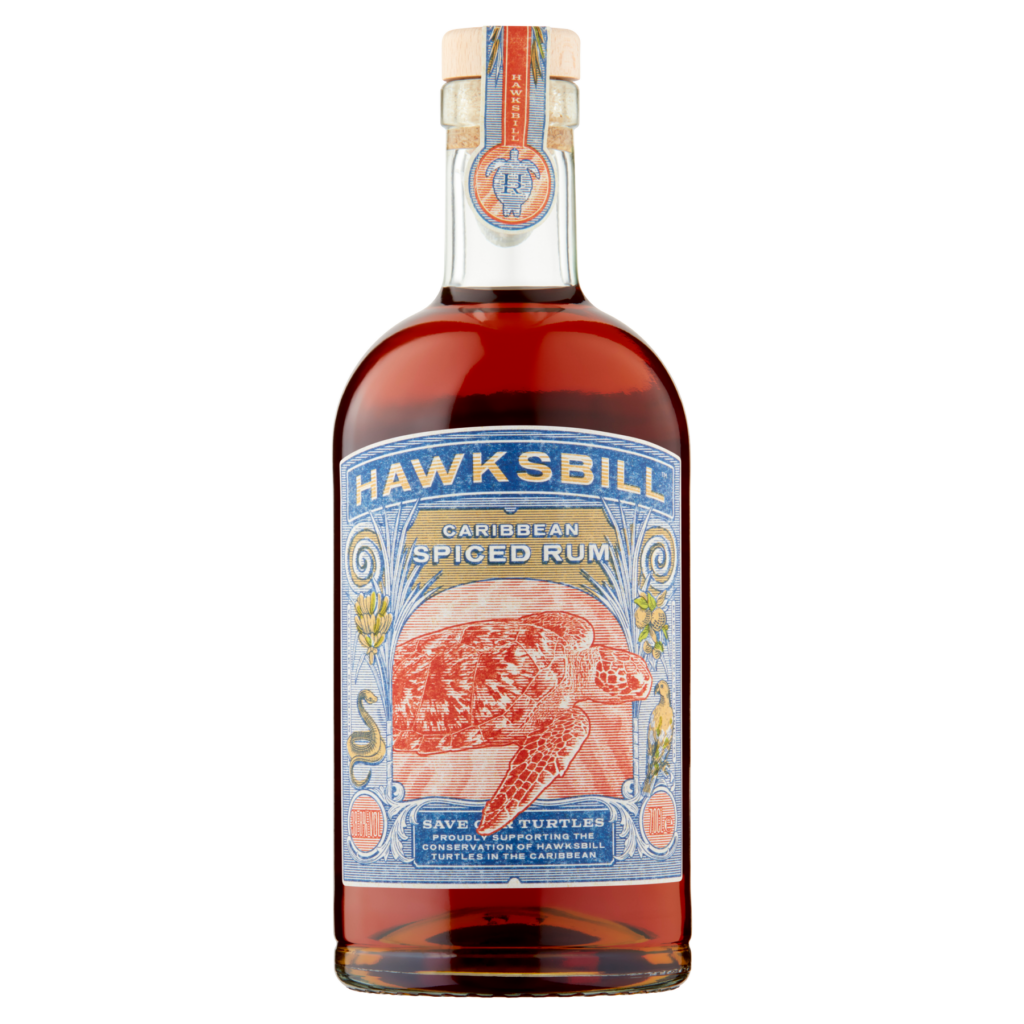 Hawksbill
Caribbean Spiced Rum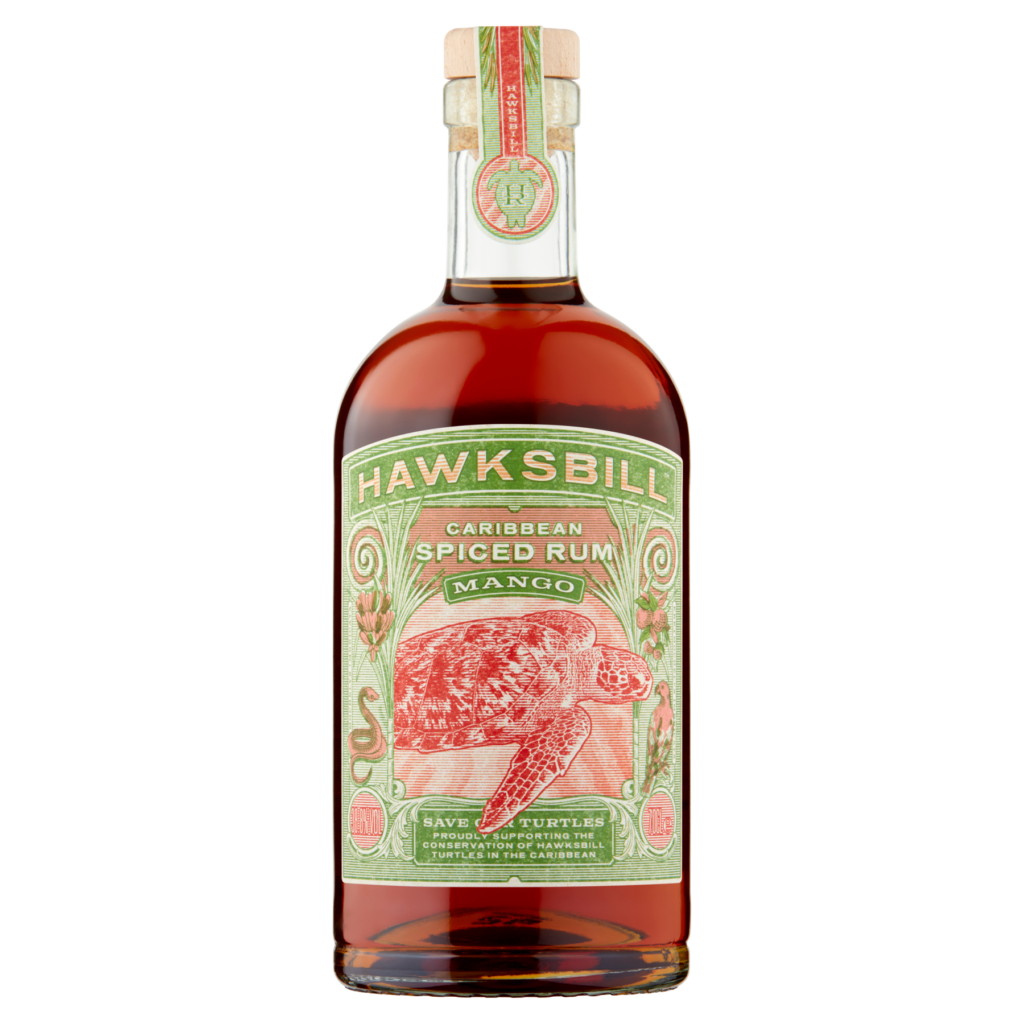 Hawksbill
Mango Spiced Rum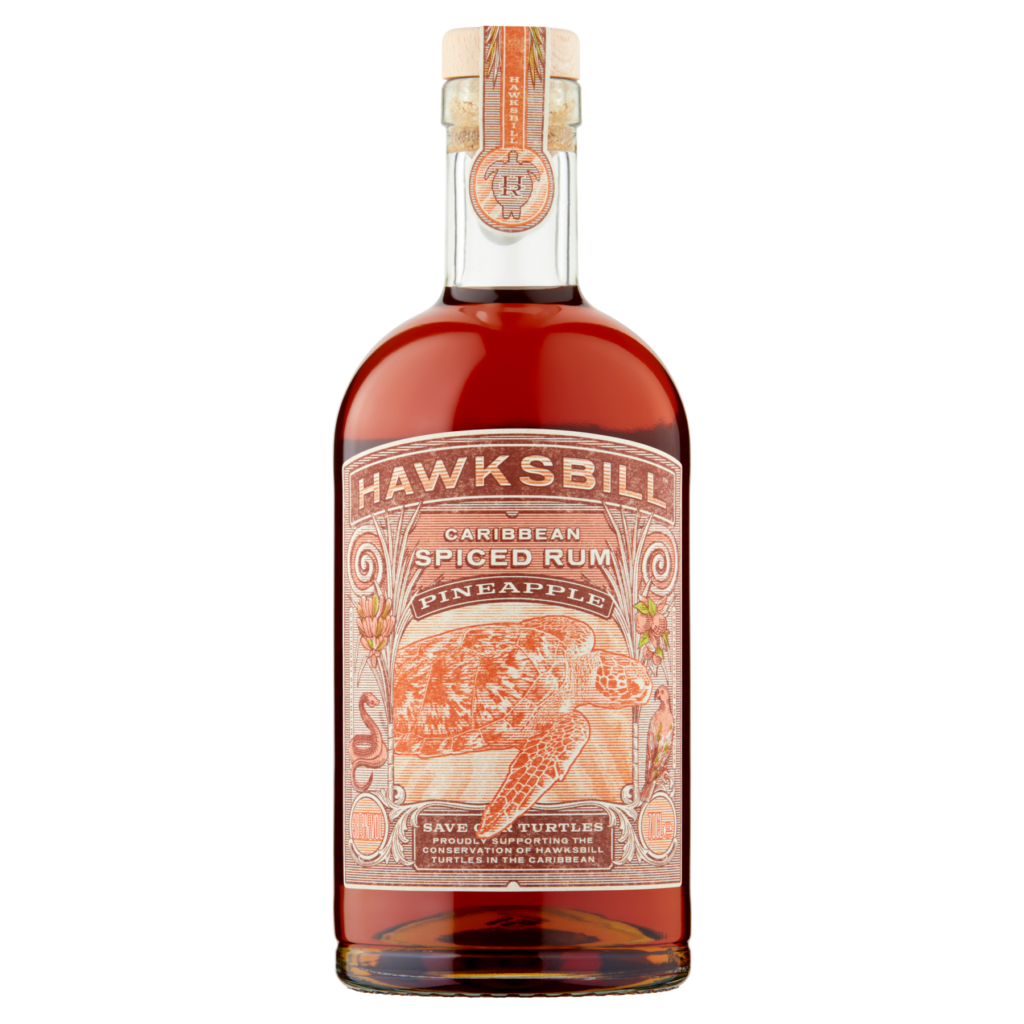 Hawksbill
Pineapple Spiced Rum