Independent and Agile gives us the edge
For such a streamlined operation, our team is small and hands-on. There are 25 at our Harrogate office and a further 85 staff in Middlesbrough at our production facility. This site houses liquid development, process and packaging, material procurement, technical support and QA.

Our BRC AA* accredited production facility is home to our three glass bottling lines. Every year, we produce around 30 million bottles of drinks across nearly 500 SKUs. We can run formats from 5cl miniatures up to 1 litre glass bottles. We run on a flexible shift pattern to make sure we can quickly respond to changing deadlines and targets.

Our new 'craft line' allows us to provide smaller scale production runs to help get smaller, independent, craft producers up and running. Catering for smaller minimum runs of 1000 litres up to 5000 litres. This line is perfect for distilled products looking for an introduction to the market place.

We can accommodate a range of bottles and closures and have the capabilities of handling bulk spirit and fermented liquids.

Our experienced procurement team have long standing relationships with glass, label, closure, box and packaging suppliers and can therefore assist in finding the most appropriate material to support your needs and requirements.

Our on-site storage facilities stand at over one million litres, with vessels ranging from 5,000 up to 100,000 litres. Our on-site warehouse facility can hold up to 1,700 finished pallets of product.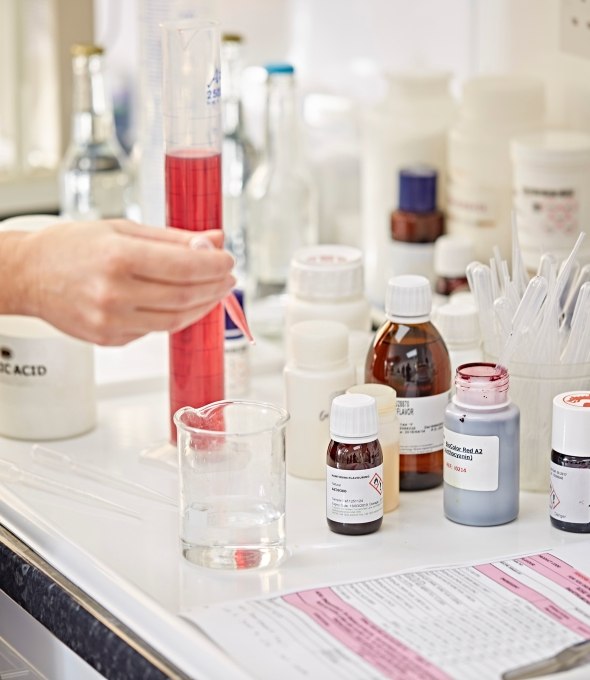 TESTIMONIALS
Experienced, friendly, passionate team
Take a read through our testimonials and see what some of our customers say about us. We believe our vast knowledge and experience, flexibility, and high standards (for both customer service and product quality) makes us a business that thrives on developing long standing relationships.
Testimonials