Last year, we saw the low & no beers, wines and spirits category grow 25.4% to £164.6 million as Brits switched booze for non-alcoholic tipples. Despite the growth of the low & no category, only 20% of alcohol drinkers planned to take in Dry January in 2021, but a record-breaking 6.5 million people took part, which was almost twice the amount of people who gave it a go last year.
A month of sobriety, whether Dry January or Sober October, gives people a good reason to reset their relationship with alcohol. With a quarter of alcohol drinkers looking to cut down their consumption in 2021 and research showing that a month of cutting down alcohol consumption is an effective and lasting way to cut down and create sustained habits, evidence suggests that these types of people are increasingly mindful of their alcohol intake.
Due to lockdown, there was a marked decline in alcohol consumption from mid-March of 2020 with more than 1 in 5 people cutting down their intake. The low & no category can capitalise upon this shift in behaviour of people drinking less alcohol, which also parallels the wider societal trend for 'NOLO' and teetotalism. This trend will no doubt maintain its growth as consumers continue to adopt a mindful approach to alcohol consumption.
This, along with the 'new normal' of socialising and drinking in open spaces, the no and low category can adapt to the increased demand for portable and convenient beverages. With the likes of our alcohol-free spirit Amplify's new RTD catering for this new form of drinking, it provides accessible and convenient products to this growing market.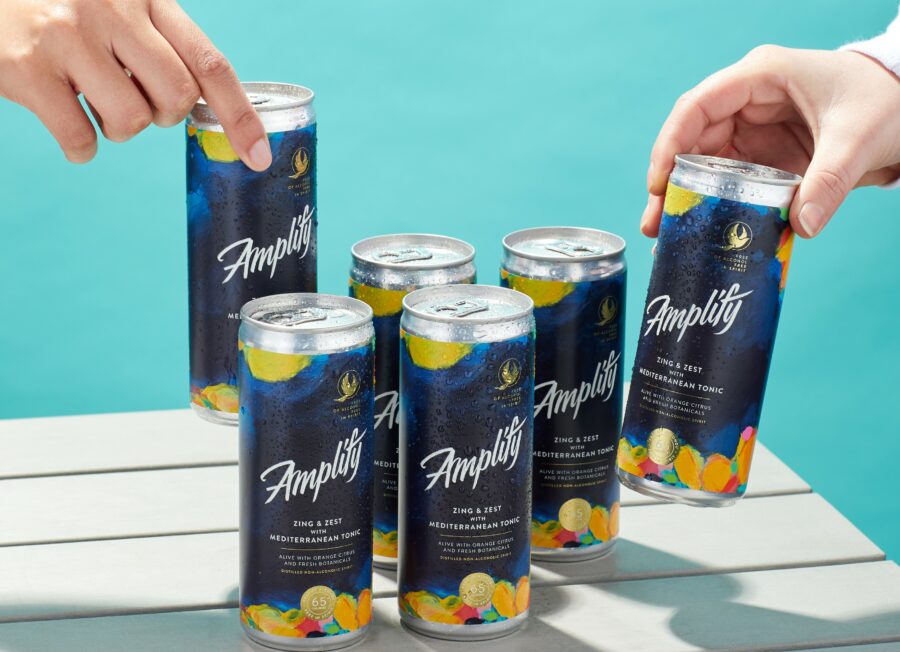 The no and low alcohol categories continue to build momentum, even following lockdown, as many individuals are opting to go alcohol-free, as a means of adopting a conscientious and moderate approach to their consumption.
The Portman Group's recent survey evidenced that two-thirds of Brits who were drinking alcohol before, are drinking the same, less or stopped drinking altogether. This behaviour doesn't look set to slow down and offers a sustained opportunity for manufacturers and retailers within the category to launch new and innovative products.
This gives brands a large opportunity to introduce NPD that caters to this growing trend; take our Amplify RTD can which sees a non-alcoholic spirit mixed with tonic for a refreshing non-alcohol alternative for outdoor drinking occasions as we approach the warmer months. Not only this, it was launched due to the consumer shift towards maintaining a healthy lifestyle for both mind and body. At only 65 calories per can, Amplify becomes a hassle-free drink that is not only an option to avoid the side effects of drinking alcohol but also a lighter option compared to a spirit and mixer containing alcohol, presenting a suitable option that doesn't mean compromising on taste or ritual.
Aside from the liquid offering, the trend for unique and vibrant RTD formats is a key driver in all drinks sales. Instagram-friendly branding is also a key purchase driver for many consumers, which not only helps this market not only fit into consumers' newly founded health-conscious lifestyles but has also made them an aspirational product to many too.
More information about the distilled non-alcoholic Amplify is available on the brand's website, and if you're interested in developing your own RTD, please do get in touch!