To mark Earth Day on 22nd April, we are delighted to announce our pledge of 365 hours of litter picking and waste clean-ups across the UK as part of 'Project Clean Up'. We will be working hard as a team throughout 2021 to help reduce the impact of waste on our world and our oceans.
We're doing this to provide further support to our mission with our product Hawksbill Caribbean Spiced Rum, to help protect the future of the critically endangered Hawksbill turtle. 10% of our profits from Hawksbill sales already go directly towards turtle conservation projects in the Caribbean, to the Barbados Sea Turtle Project, helping to protect the habitat and future of the Hawksbill Turtle but we still want to be able to help here in the UK.
In line with Earth Day 2021's campaign theme 'Restore Our Earth', we have chosen now to announce our pledge for the upcoming year. Our team will be joining clean-ups across beaches and green spaces up and down the country. This month we have already attended Roundhay Park in Leeds and Filey Beach in North Yorkshire.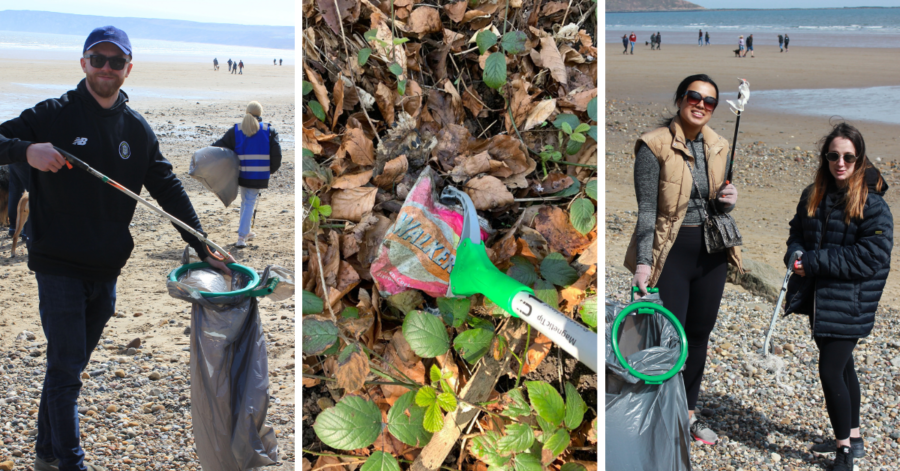 Waste plastic makes up 80% of all marine debris from surface waters to deep-sea sediments with approximately 5,000 items of marine plastic pollution found per mile of beach in the UK. Our commitment to our brand and mission with turtle conservation aims to recover and protect the environment long-term, recognising the necessity for sustained action to protect and restore the world's oceans.
With Hawksbill Rum, we carefully considered the packaging we used to make sure it's using eco-friendly materials: the bottle is made with recyclable and sustainable materials, with a sugarcane fibre paper label created with plant-based inks and corks made from waste material.
Our Marketing Manager, Amy McLeod, said: "We're proud to be supporting Earth Day's campaign this year, as well as committing to a long-term mission of protecting the ocean from life-threatening human impact. The cruciality of wildlife and environment protection is being highlighted now more than ever, it must be our joint responsibility to recognise and take action to restore the natural eco-systems of our planet and oceans.
"Hawksbill Caribbean Spiced Rum has conservation at its heart, our brand and team lives by its mission for preserving our planet's wildlife and we're delighted to be able to create a product which aims to help sustain our beautiful natural world."
To learn more about Hawksbill and its mission to protect the oceans wildlife head over to our new website.