Summer has arrived which means consumers are looking for summer drinks, and especially cocktails. That's why at ICB we dedicated time late last year and early this year to ensure a wide selection of RTD, low-ABV and summer-inspired drinks were available for summer 2021.
Throughout lockdown, the no-and-low category continued to build momentum, as many have opted to go alcohol-free as a means of maintaining a health-conscious lifestyle. Since mid-March 2020 there has been a marked decline in alcohol consumption, with more than 1 in 5 people cutting down their intake. This trend is showing no signs of slowing down as consumers continue to adopt a mindful approach to alcohol consumption, driving demand for uniquely flavoured mocktail options.
In line with this increased interest, innovative and experimental non-alcoholic cocktails will increasingly become a choice for those opting to manage their alcohol consumption, yet still thirsting for unique flavours and the 'drinking experience'. Mocktails are by no means a compromise on quality and high-quality and unique ingredients are likely to be incorporated to offer a premium mocktail selection.
The launch of our non-alcoholic spirit Amplify's RTD cans in 2021 was in line with this but also due to the continued growth of the RTD category. This type of product is essential to the 'new normal' of socialising and drinking in open, outdoor spaces as portable and convenient beverages are in a good position to cater for this new form of drinking. RTD's also offer reduced touchpoints and minimise the need for sharing bottles and mixers – a newly emerged consideration for consumers post Covid-19. RTD's not only provide premises with an increased speed of service and minimal touchpoints but are also perfect when catering for large numbers and in outdoor spaces to ensure hygiene quality and Covid regulations are maintained.
In line with the rise in mindful drinkers, lower ABV cocktails created with liqueurs rather than full strength spirits are set to be a popular consumer choice throughout summer too. With consumers opting for gin liqueurs as a gateway to full-strength gin, lower ABV cocktails offer consumers a sweeter, more easy drink which is likely to be popular throughout the summer months.
Likewise, with the Rum Renaissance in full swing, and rum being crowned the most popular drink of lockdown 2020, more rum-based cocktails are likely to be added to the menu and becoming a consumer choice of drink. Particularly for spiced rum which is predicted to be a dominant trend in 2021, as demand for innovative flavour and unique ingredients continues to gain momentum.
Our latest launch, Hawksbill Rum, unites the very best Caribbean rums sourced from Guyana and Trinidad and is charged with a unique combination of spices including vanilla, raisin, cinnamon, nutmeg, ginger, and sea salt, meeting the demand for inventive flavours and diversifying consumer choices. We also recently developed a range of rum liqueurs, Palm Beach, which are low-ABV alternatives to rum that use carefully selected rum and unique flavour combinations inspired by the flavours and easy-going nature of the Caribbean.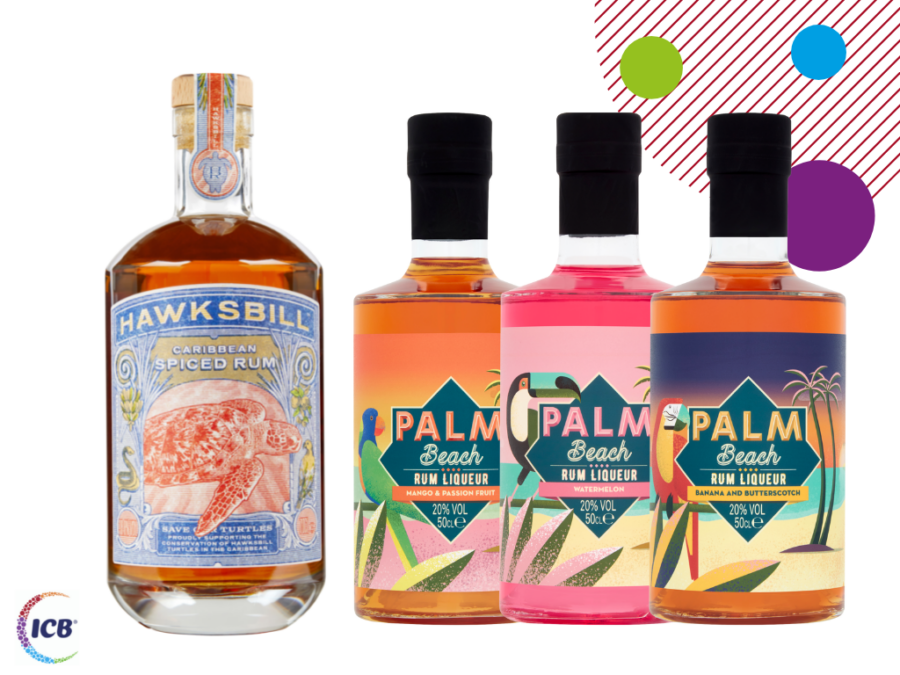 Creating Cocktails at Home
Following the on-trade closures throughout lockdown, brands have encouraged and created content as well as products that allow consumers to create cocktails at home. Regular cocktail content and recipes, shared via social media and blogs have taught people how to recreate their favourite tipples at home. Online tips and hacks shared from mixologists, bartenders and brands have shared at-home and supermarket alternatives for complex methods and ingredients you'd usually find in bars, such as using jam jars rather than a shaker to create your favourite cocktail.
Given that many people have experimented and created their favourite cocktails at home over lockdown, on return to bars and catered drinking, consumers' quality expectations are likely to have increased. They are now likely to expect cocktails that supersedes what they could create themselves at home. Ultimately, consumers will want to be 'wowed', so Instagrammable serves with a bit of theatre will increase in popularity as people document their return to normal socialising after a period of quiet lockdown living.
So far this year we've launched two new flavours in the TW Kempton range of botanical gin liqueurs, Strawberries and Cream and Pineapple Sherbet. Available exclusively at Tesco, these variants allowed us to tap into the trend for seasonal summer-inspired flavoured liqueurs and the limited-edition Strawberries & Cream flavour also nods to quintessentially British flavours and seasonal celebrations. These exciting new drinks allow for the creation of at-home cocktails that not only appeal to those looking for a lower ABV, but also for those looking to experiment with refreshing, sweet, summer and holiday-inspired flavours that will appeal throughout the warmer months.
To find out more about ICB's portfolio, get in touch!