Meet your new summer spritz star; Bella Apertini!
It is no secret that across the world, and esepcially here in the UK, when it comes to the summer we love a spritz cocktail. As the years have passed, the popularity of a summer spritz has continued to grow and that was the catalyst for the creation of our brand new product, Bella Apertini. This is a classic aperitivo that has been crafted with bitter, sweet orange and delicate herbal flavours for a refreshing summer drink. Not only does it taste wonderful but it is also an affordable alternative to one of the nation's most loved aperitivos.
Bella Apertini is best enjoyed when paired with a simple soda or added to a cocktail with soda and prosecco and fresh oranges. As consumers are continuing to build their home bars and create cocktails at home, our aperitivo is the perfect addition to garden parties and gatherings with friends.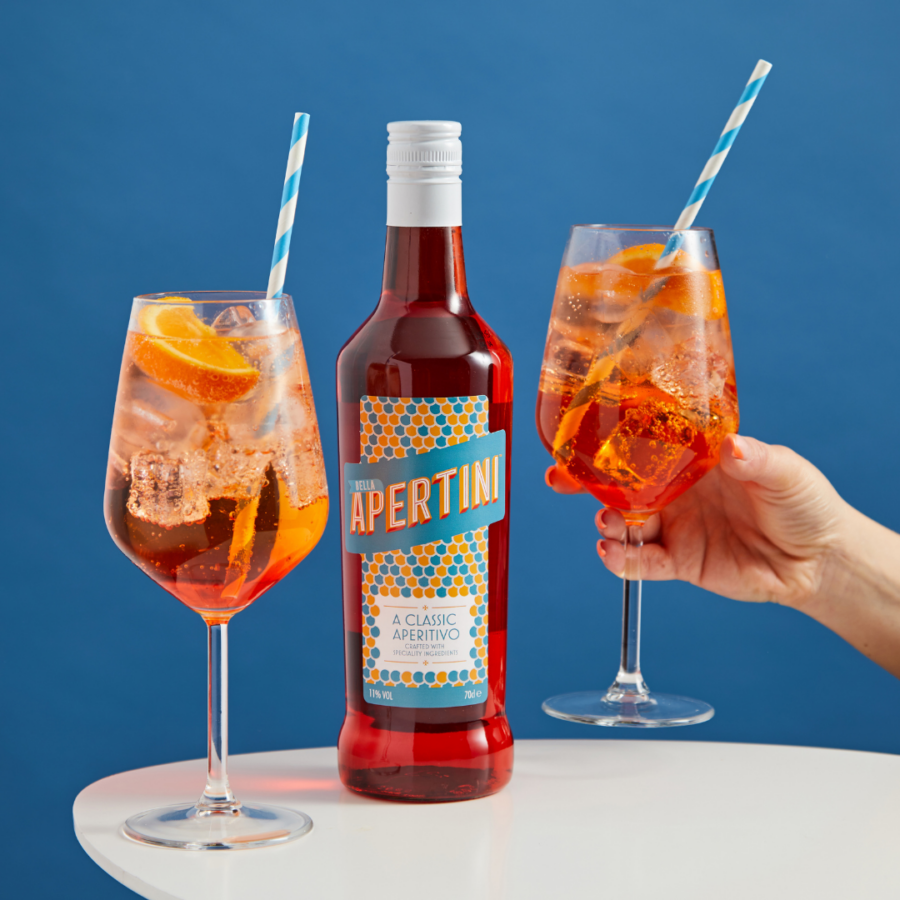 Our new summer spritz is currently available in Morrisons, Tesco and Amazon retailing at £6.99 a bottle, whilst also being available in a number of wholesalers and RTMs including Molson Coors, HB Clark, Inverarity Morton and Dunns Food & Drinks.
The launch of Bella Apertini was something all of the team at ICB were incredibly excited about and our Marketing Director, Clare Gibson echoes this: "Bella Apertini is a zesty and bright orange aperitif is the perfect serve for summer celebrations. The spritz is one of the best-selling cocktails globally, which is why we wanted to roll this product out widely across the UK so everyone can have a taste. This product can get everyone and anyone ready for spritz season this summer – it's light and refreshing, perfect for the warmer weather. With customer demand for such serves continuously growing, it's a must-stock!"
Interested in stocking Bella Apertini? Get in touch with us today, we would love to have a chat about our star summer spritz ingredient!