Trends for 2022
Recently, we're seeing more and more often that consumer habits are changing. A lot of customers want to buy from brands that align with their values, and understandably, sustainability is high on their agenda for 2022.
Consumers have higher expectations of brands and want them to demonstrate how the work that they're doing is going to protect our planet. With high-profile names like David Attenborough and huge global events like #COP26 demanding change, the pressure is mounting for 2022 to be a year of transformation.
One of our latest products, Hawksbill Caribbean Spiced Rum is a rum with a cause. We've partnered up with the amazing Barbados Sea Turtle Project and donate 10% of our profits from every single bottle sold to the conservation project. The Hawksbill turtle is critically endangered – the population could be as low as 57,000, with fewer than 20,000 nesting females. It wouldn't just be a shame that we no longer had these beautiful creatures to marvel at if they go extinct, it would also cause damaging effects to the planet, as every sea turtle species has its role to play in keeping the oceans healthy. We recognise the importance of that.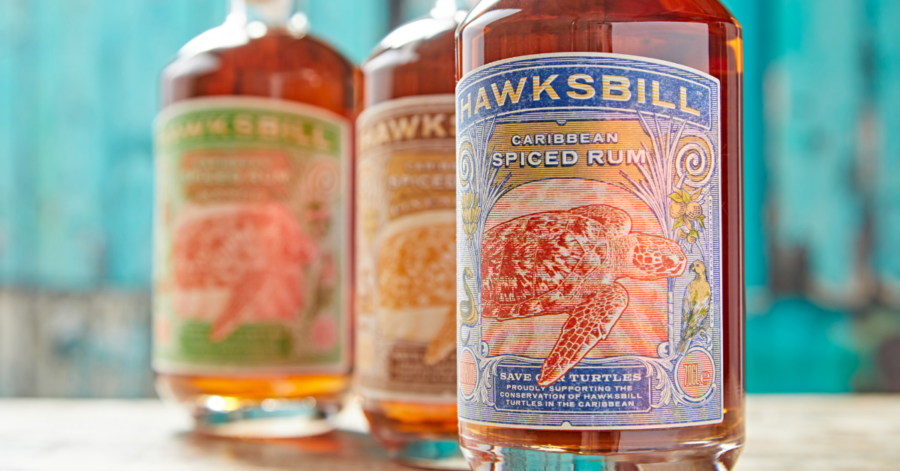 On top of this, food wastage is a massive issue that feeds climate change by causing damaging effects on the ocean, with rising temperatures killing the coral reefs that our sea turtle friends rely on for food. Research found that UK households waste 6.5 million tonnes of food every year, 4.5 million of which is completely edible.
With this in mind, we recently added two fruit variants to our Hawksbill Caribbean Rum portfolio. To create both of these we use excess fruits that would have otherwise gone to waste and were left with delicious Mango and Pineapple spiced rums.
To find out more about Hawksbill Rum, please visit the brand's website or follow our social media channels – @hawksbillrum.