With the cost of living crisis hanging over everyone's heads, it's likely that Christmas and New Year may look a little different for us all this year. Last Christmas consumers were looking to make up for lost time following the lift of Covid restrictions and this year, the great celebrations are due to continue but consumers are more likely to stick to a stricter budget whilst still focusing on having a great time with their friends and family.
End-of-year celebrations present a fantastic opportunity for convenience stores to maximise their alcohol sales but as consumers look to indulge for less this festive season and we expect consumers to be more frugal with their spending. Why? Due to the cost of living crisis nearly 2 in 5 Britons say they are worried about money.
With all that being said, affordable alternatives to popular drinks will be in high demand. Our Apollo Passion Fruit Liqueur is an excellent way for retailers to capitalise on the demand for Passion Fruit Martini cocktails, which remain the UK's #1 favourite cocktail. At an RRP of just £9, Apollo makes cocktail mixing more affordable for consumers who want to mix at home. Not just that; our aperitivo brand, Bella Apertini, offers a great, budget-friendly alternative to the popular key spritz ingredient, which is one of the best-selling cocktails globally. At an RRP of £6.99, Bella Apertini is another excellent way to appeal to budget-conscious consumers.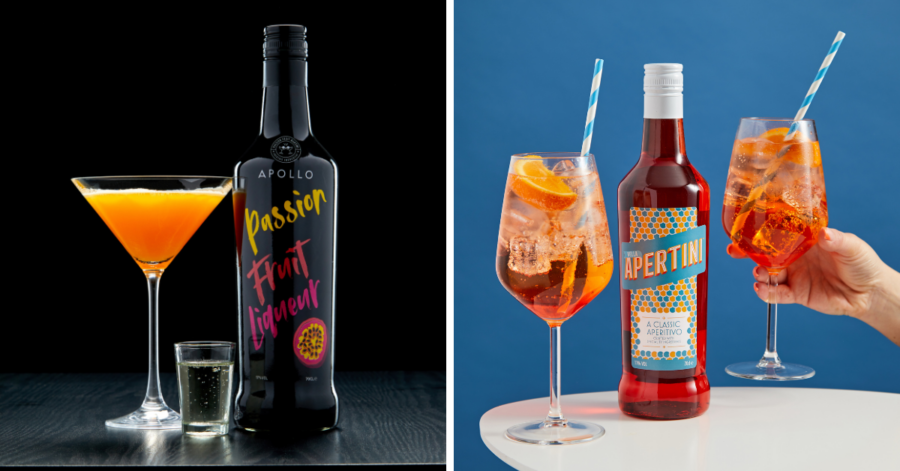 Consumer habits are not only changing when it comes to price points, as we approach Christmas 2022, sustainable gifting is bigger than ever. Reports say that around 62% of UK consumers make at least one sustainable choice when purchasing seasonal presents. As a result, eco-friendly brands are expected to enjoy great sales, with 25% of UK consumers stating they search for sustainable or ethical brands.
With our Caribbean Spiced Rum brand, Hawksbill Rum, we donate 10% of the sales from the range bottle sales to our conservation partner the Barbados Sea Turtle Project, whose mission is to recover marine turtle populations in the Caribbean. Our latest Mango and Pineapple flavours take the brand's sustainability mission a step further by being made with fruit that would have otherwise gone to waste. As well as this, we have recently switched to a lighter weight bottle for the range to reduce CO2 emissions.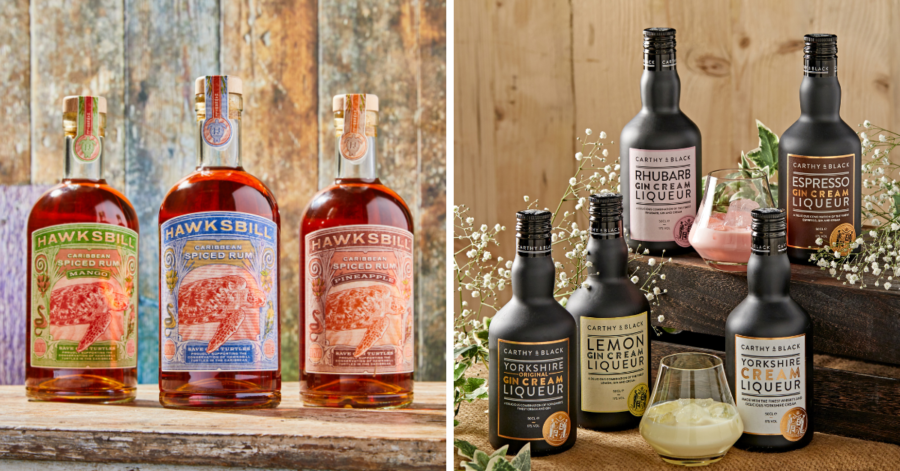 In recent years we have seen a surge in demand for cream liqueurs in the final weeks of the year, as consumers look to enjoy the versatile spirit for evening sipping over ice or in deliciously rich cocktails. In general, sales of cream liqueurs had increased by 23% at the end of 2021. Sales of cream liqueurs have boomed over the last couple of years, with total sales up +23% YoY at the end of 2021. At an RRP of only £11.99, our affordable Carthy & Black gin liqueur range outperformed the category, with YoY sales range increasing by +110%. Including Original Gin Cream, Lemon, Rhubarb, and Espresso flavours, the award-winning range makes for an excellent stock option for retailers looking to capitalise on festive trends.
Last but certainly not least, our Veroni Amaretto Silk Cream Liqueur, RRP £7, makes for another great choice, offering a point of difference to customers looking for new and exciting flavours and products.
Interested in stocking these award-winning ICB products? Contact our friendly team for a chat!